By Jefferson Drexler New York Times best selling author and comedian Andy Andrews joins the show this week from his home in Alabama. Early on in his stand up career, Andy toured with the likes of Kenny Rogers and Joan Rivers, and appeared on "Nashville Now";. Yet he realized early on that the "Nashville Now"; audience had a very finite lifespan and was getting older by the minute. Now, it was during his stint with Joan that he went to "America's Playground";, Las Vegas, and Andy had performed on ...
Written by Jeff Sheehan I continue to have an insatiable thirst for learning. I guess it's what keeps me young. I also like to share motivational and inspirational quotes and tidbits with others, in addition to my content on marketing and sales. More importantly, I believe in helping others and, in particular, those who have helped me along the way. This all leads to this blog post. Over thirty years ago, I had the distinct pleasure of being interviewed and hired by Jack Driscoll. Jack ...
It's been five years since I first wrote about putting on a swimsuit and going swimming with your kids, but I continue to receive emails and comments about that post. I decided it was time to revisit the topic - with some new and old thoughts. You've got two choices every summer - to put on a swimsuit or to skip it. I have a lot of friends who do the latter. They go to the pool with their kids, but they only put their feet in the pool. They sit on the sidelines, too concerned about what they look like and what ...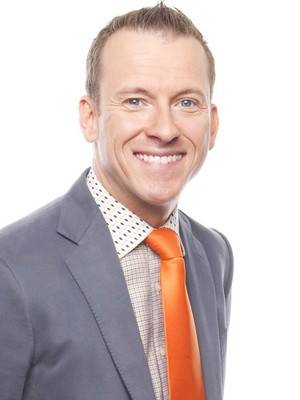 Written by Donna Lowry Ron Clark Academy held its eighth-graduation ceremony Thursday evening at the Cobb Energy Performing Arts Centre. For the RCA 8th graders, the evening culminates four years of growing not only academically, but learning important lessons in manners and respect. One goal is to help them prepare for their future in the workplace. Among the techniques they use is a day they call "The Amazing Shake," which will help them conquer the work world.The idea is that a ...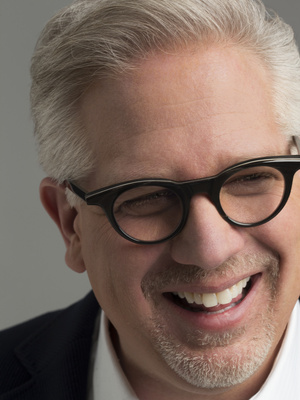 Written by Jessica Chasmar Ron Paul, Glenn Beck and Sean Hannity are among the conservative personalities who will appear in the third installment of the "Atlas Shrugged"; movie series. Radio talk-show host Andrew Wilkow, Americans for Tax Reform founder Grover Norquist, and Jonathan Hoenig, a hedge fund manager who regularly appear on Fox News, will also be featured in the film, The Hollywood Reporter said. "These are people who speak to our audience, and all of them have showed an ...
Dom Giordano spoke with reporter Sharyl Attkisson about an announcement from the House Ways and Means Committee that the IRS reported losing all of Lois Lerner's emails from 2009 to 2011. Lerner was formerly the head of the IRS division on tax-exempt organizations, and Republicans charge she oversaw the targeting of conservative political groups for excess scrutiny in their application for tax-exempt status. Attkisson said there should ...
Quick quiz: What two industries have seen the steepest rate of inflation in the economy over the past decade? If you said energy or housing, you're wrong. The correct answer is education and health care. The first of these isn't too surprising to anyone with a son or daughter enrolled in college. One of my sons goes to Northwestern University, and the cost is stratospheric: $62,000 a year. Can the college degree he will be handed soon really be worth nearly $250,000? Across the ...
She just wouldn't move. My sisters and I had a meeting with our mother to talk about her living situation. It was hard to care for her when she lived in another state.After two strokes, she had trouble walking. She needed help with meal preparation and bathing. She got some assistance from friends, but it was a struggle. We were so relieved when our mother, 74, agreed to move in with my older sister, who had purchased a split-level home, in part to accommodate the possibility of our mother living ...
Before the housing market crashed during the Great Recession, homeownership was considered a no-brainer. People were told to buy a home as soon as they could because it was the financial route to the middle-class American dream. Renting was a waste of money, was the conventional wisdom. Now some people who would have jumped at buying a home years ago are weighing their options. Attitudes about homeownership have shifted, according to "How Housing Matters: The Housing Crisis Continues to Loom Large ...
Silicon Valley and the tech industry exude so much optimism it's contagious. There is a desire to solve the planet's most difficult problems and a belief they can do it. On the other coast, official Washington and the political industry are mired in pessimism. Rather than a sense that problems can be solved, the political discussion focuses on the limits of political power and the threats from outsiders. There's more energy invested in protecting the status quo than problem-solving. ...