Written by Stephanie Webber Even DJ Tanner has her limits! Candace Cameron Bure has continued to make it known that she won't be donning skimpy outfits on Season 18 of Dancing With the Stars. On Monday, March 24, the Full House alum received huge support from the audience when she once again spoke about her values and Christian faith during her pre-taped rehearsal footage. "I'm a Christian. My life revolves around my relationship with Jesus Christ," Bure, 37, said before ...
(McKinsey, "Closing the Talent Gap"; September 2010) My friend Erik Benner, a Texas high history teacher by day, works nights and weekends hauling flooring supplies at a warehouse with a forklift. "Honestly,I am invested andI love whatI do, butI am run down and exhausted. There aren't enough hours in the day.";Teachers in Fairfax County, Virginia, are wearing jeans to work to protest their low pay and high expectations. They recentlythreatenedto stop writing ...
Erik Wahl is an internationally recognized graffiti artist, author and entrepreneur, Erik redefines the term "keynote speaker."; Pulling from his history as both a businessman and an artist, he has grown to become one of the most sought-after corporate speakers available today. Erik's on-stage painting seamlessly becomes a visual metaphor to the core of his message, encouraging organizations toward profitability through innovations and superior levels of performance. His list of clients includes AT&T, ...
Myname is Michael Osacky, founder ofbaseballintheattic.com. I am dedicated to unearthing vintage sports cards and memorabilia buried in attics, garages, and barns. Each collection comes with a story, and I'm sharing those stories here on Parade.com. If you have a vintage sports card or memorabilia collection, I want to hear from you. Please visitbaseballintheattic.comto learn more. (image source: PARADE) Sitting in the most important office in the Chicago Cubs' organization, I ...
We are thrilled to feature New York Times bestselling author and noted authority on leadership, team building and customer service, Mark Sanborn, as he presents a short preview of his keynote speaking engagements. BiogrpahyMark Sanborn, CSP, CPAE, is president of Sanborn & Associates, Inc., an idea studio dedicated to developing leaders in business and in life.Mark holds the Certified Speaking Professional designation from the National Speakers Association (NSA) and is a member of the Speaker ...
It's no secret that many members of the millennial generation are struggling financially. They may be the first cohort to end up worse off than their parents. The sheer number of millennials - about 80 million - makes them a significant force in the U.S. economy. But many of them have trouble accurately answering basic personal finance questions, spend more than they make and are worried about their debt, according to a new survey by the Investor Education Foundation ...
When one thinks about the leader of a team on the field, the first inclination wouldn't likely invoke anyone drudging away in the trenches of the offensive line. Moreover, an undrafted rookie who didn't even play a game with the team who drafted him. But if you closed the book at that point on a young Jeff Saturday, you would not only miss out on the career of an elite NFL talent, but someone who exemplifies leadership on and off the field. Saturday was an essential anchor point ...
How do you find the consistency to keep doingwhat you know you need to do day after dayafter day after day? Great question. I've struggled with it all my life.How do I get myself to consistently do whatI know I need to be doing? Like anything else, it's all a mental game. Andthe best way to win the mental battle is by usingeverything in your arsenal at once. To do a varietyof things to get you to perform like you know you should.I use all of the following techniques...1- Focus on the dream. Focus on ...
Greg Gutfeld has a new book out today titled "Not Cool: The Hipster Elite and Their War on You,"; in which he argues that elite leftists are the cool bullies in the schoolyard of life-except for the fact that every belief they espouse is actually not cool. In reality it is those who rebel against the leftist conformity, argues Gutfeld, who are the truly cool members of society, and who must reassert themselves if America is to turn itself around. Excerpt Social consciousness has become a ...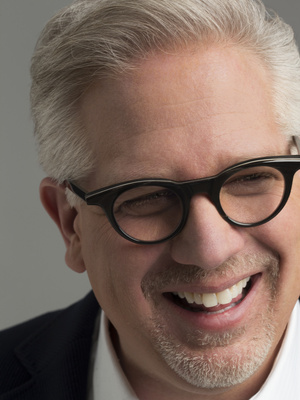 Written by Eliana Johnson Glenn Beck is tired of politics. "I think politics is a game, and I think people watch politics as a game, like they watch the NFL,"; he tells me, leaning back in his chair. He once thought Washington politicians "actually believed in something."; Now, he says, "I don't think they do."; Beck hasn't lost respect for all politicians, just most of them. On the right, he likes Utah's Mike Lee, Texas's Ted Cruz, and Kentucky's Rand Paul. He respects anybody who ...