Groves Academy: Educators Write a New Ending to the Story of the Misfit Toys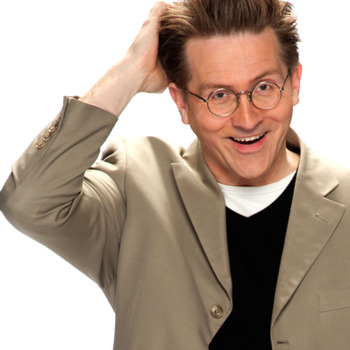 It's finally spring. Here in Chicago the trees are starting to blossom. So why do I have Rudolph the Red-Nosed Reindeer on the brain?
I realize this post might feel a little like Christmas music in June (or in this case, April). But stick with me, because there's a good story behind it — and it's about education.
Earlier this month I had the good fortune to meet some of the students, parents, and educators from a remarkable school in Minneapolis called Groves Academy. I was there to speak at their annual scholarship gala. And that's what started me thinking about a certain holiday special we all grew up with.
So let me start with a bit of trivia — a secret that Santa doesn't want you to know. Here it is: the first time around, Santa left the misfit toys behind on the island.
Yep, it's true. In the original 1964 broadcast of the Rankin-Bass "Rudolph the Red-Nosed Reindeer" special, Santa didn't bother to go back for the misfit toys at the end of the show. It actually took a letter-writing campaign from outraged kids around the US who insisted that there *had* to be homes for all those wonderful toys with their unique personalities, before the producers created the new ending that we all remember. The one where Santa goes back, picks up the misfit toys in his sleigh, and distributes them as gifts.
(By the way — in case you're feeling skeptical, here's some documentation for this bit of trivia from IMDB.)
So let's take a moment to reflect on this disturbing fact: SANTA LEFT THE TOYS ON THE ISLAND. That's what happens sometimes, when you leave it to adults to tell the story.
With hindsight, we think: How could something be so obvious to children but completely go over the heads of the many writers, directors, producers, and even advertisers, who certainly were given an advance screening? Well, it's called a blind spot. We all have them.
And here's where I'm going with this: The need for equal access to a quality 21st-century education is one of our country's current blind spots. We're leaving too many kids behind on the island, despite all of our rhetoric to the contrary.
Time to Write a New Ending
But there's hope, because not everyone is willing to accept that disappointing narrative. I've encountered educators all over the country who are doing their best to help write a new ending to the story.
Which brings me back to Groves Academy, where I got to witness firsthand a brighter and bolder educational model. Here's a little bit about Groves' approach, from their website:
"Groves Academy provides a cutting-edge education for students who have dyslexia, related language-based learning disabilities, and ADHD. While Groves has successfully changed lives for thousands of students, we also have an obligation to share our proven teaching methodology more universally for the benefit of students who are not succeeding in the mainstream."
Groves isn't the only school doing this kind of work, but they made a huge impression on me. Because here's the thing: Their approach is already paying huge dividends. Parent after teary-eyed parent were coming up all night and telling me the same story. "My kid couldn't read, didn't want to read, and was falling massively behind — and now everything has changed." I was overwhelmed with happy stories from giddy parents of students who were down and out, and then revived! It was awe-inspiring and a joy to hear.
What Groves Is Doing Right
So let me try to distill what I think Groves gets right. Number one on that list is Grove's commitment and understanding that until a child has some confidence, comfort, and connection to others, nothing else matters.
The second item is a commitment to figuring out what's not working for a child that's preventing them from being a more joyous lifelong reader.
And lastly, trusting that once the pieces of the puzzle start to fall into place, if you give children a space to experiment, play, and choose many paths, they will begin to stumble toward a passion and a purpose.
Groves knows that these kids aren't misfits — they're gifts. They have all kinds of untraditional ways of thinking and seeing to share with the world.
I was awestruck by the Groves school and its staff because you see it in the eyes of their students: that once they had been marooned on an island, but now have been scooped up, given a home in which to learn, and reintroduced to their own boundless potential.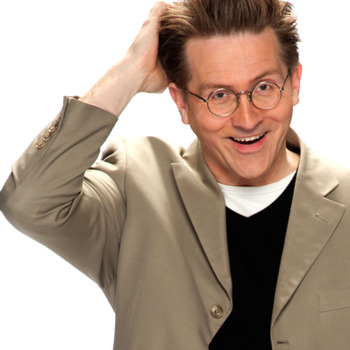 Want Tim Clue for your next event?
Find out more information, including fees and availability.
Find Out More
Keep Reading