Tim Clue
Motivational Team Builder - Engaging & Interactive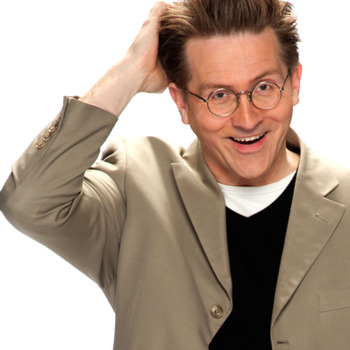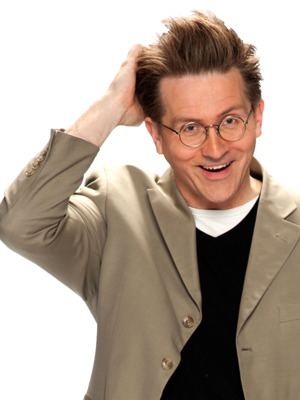 Tim Clue Text Reviews
Tim, you are a funny, funny man and I'm amazed at your quick wit. It was truly a pleasure for us to have you on another one of our programs.
Ron Arrigo, Vice President and Director of Education - Nebraska Bankers Association
Tim's persentation not only garnered an overwhelming response, but his use of multimedia to heighten his presentation resonated exceptionally well.
Richard T. Clark, Service Fulfillment, North American Commercial Division - Caterpillar, Inc.
You not only shaped our presentation from the ground floor, but your performance was in such great taste, too.
Sandy Babin - Apple Vacations
"Tim was the reason people were walking around saying this was the best product introduction we've ever seen."
Phil Frank, President - Paradox Productions, Bombardier Water Craft
As the laughter subsided, compliments were overwhelming. Thank you for ending our event on an upbeat note and for providing good, family entertainment.
Adriane Burkland - Associate--Baker, McKenzie, Attorneys at Law
Tim lived up to his reputation and performed a fantastic show for our firm's stockholders. He was easy to work with and I have received several requests to book future entertainment dates.
Dale Maltbie - President--Professional Engineering Consultants, P.A.
Tim's comic instincts are a cut above the rest. There's no one I trust more.
Lisa Helfrich - Producer--ABC's Everybody Loves Raymond
Tim was the reason people were walking around saying this was the best product introduction we've ever seen. I would recommend Tim for any performance, consulting or writing you may need.
Michelle Haad - President--International Sales, Bombardier Water Craft
Clue's CLUES allowed us to re-find our own Best Practices that we had long forgotten. Amazing!
Kevin Spengel - interFuel
Clue's CLUES was like a communication defrag for our whole company. Now we move faster and waste less time just talking about talking.
Rick Neubauer - Itiliti, Inc.
Tim's keynote 'Discomfort Equals Growth' was hilarious and profound--a rare combination. His workshop facilitation equally combined humor and thoughtfulness, effectively engaging participants and getting results.
Wayne Carlson, Executive Director - Nevada Public Agency Insurance Pool
Tim did a keynote as well as a breakout and filled our hearts and minds with laughter and insights.
Deanna Hatmaker, VP Human Resources & Corporate Communication - Asset Acceptance Capital Corp
Tim presents a new kind of inspiration; he used his humor to bring out the best in our company. We're still talking and thinking about what he said.
Mark Russell, CEO - Embark Digital
Thank you for checking in. Our staff thoroughly enjoyed Tim's performance. His performance included not only humor but a powerful message. Our staff said that this was the best opening day that we have had in the last 20 years.
Wendy Tremblay, EdS, MEd, LMSW - Bangor High School
Thanks for a fantastic performance. I think it went great; folks had a really good time. Your timing and transitions were most artistic. You had that 'sixth sense' working great job.
Fast Signs International, Inc
I just wanted to thank you again for the wonderful job you did. I know we will be seeing you again in the future!
Goldmax
He took the time to visit our website, learn about our products and integrate product names with his act. That made all the difference.
Krueger International, Inc (KI)
Tim Clue was fantastic! Everyone in the room was laughing like crazy! Our objective was reached, and that was to have people laughing and feeling good. I look forward to using Tim again next year. I will stay in touch!
Proforma Publisher's Clearinghouse Summit
I never knew talking about Change could be such a funny, team-building experience!
Uline Shipping Supplies
"You found surprising ways to bring us together and highlight our challenges."
PMI (Project Management Institute) / Rocky Mountain PM Symposium
"Tim did a great job, everyone loved him and I will keep him in mind for future use as well." A sincere thank you for your professionalism and class as a comedian/speaker I've unfortunately heard a couple other comedians recently and they were pathetically crude, vulgar and unprofessional. You, my friend, are light-years ahead of them. Be blessed and keep up the good work!"
Bayer
Tim's presentation not only garnered an overwhelming response from all of our associates, but his use of multi-media to heighten his presentation resonated exceptionally well.
Caterpillar
I love that you looked on our vendors' and customers' websites to familiarize yourself with their products and history.
Co-operative Feed Dealers, Inc
His comedy lifted the energy in the room exponentially. The next day people seemed to be on the same high.
Culligan
Tim, you kept the audience laughing for nearly an hour I received and continue to receive many positive comments.
Farmers & Mechanics Mutual Insurance Company
Forgive the pun, but that was precisely what the doctor ordered!
Adventist MidWest Health
You were absolutely wonderful!" | "Did you get to hear Tim? He is Amazing!" | "NJ presentation was well received, too!" | "We had a great time!"
Bayada Home Health Care
Great way to end the conference." | "Fun, funny and valuable feedback about relationships and dealing with people." | "Valuable to end the week with a smile! Tim was insightful, funny and hit the nail On the head with determining a go forward approach with asking, 'Is it healthy, fun, interesting, and if so, we do it.' Good advice for all!" | "A fun and light-hearted presentation. Suggest better placement at the mid-point of day 1, when we are heavy into complex content, as a 'breather.' " | "Loved this session, was a great way to end the conference. Lots of energy and laughs." | "Loved him." | "Great speaker.
Blue Cross Blue Shield California
"Thank you for making our summits memorable. A good time was had by both audiences!"
Blue Cross Blue Shield Massachusetts
When I looked around the room, I saw people doubled-over and slapping their knees in laughter. That was all I needed to know that I met and surpassed my banquet expectations.
BoundTree Medical
You were wonderful, and indeed a 'warm chocolate chip cookie of laughter.' We're excited to have you back at our next event in October!
Edward-Elmhurst Healthcare
One thing I kept hearing from conventioneers was that there was this palpable sense of community the entire convention. I am certain you catalyzed that with your opening session!
GPhA (Georgia Pharmacy Association)
Thanks, @TimClue for a great, funny, motivational speech at @NCGSKFound Lunch @NCPHA" "Thoroughly enjoyed your lunch entertainment @NCPHA- FallConference"
GlaxoSmithKline Foundation
Standing ovation! Thanks for the laughs and the insights... fun and encouraging.
Upper Cervical Care
Your timely and thought-provoking comedy was a refreshing escape yet close enough to our own realities it has us nodding our heads in the acknowledgment of a shared experience.
Lexington Health Network Marianjoy Foundation
You really got us hopping in a smart way; inspired, interactive humor.
Merck
Your routine was well received and right on the mark. Your ability to "zero in" on key members of the hospital was perfect. It is not always easy to find the right mix of entertainment. Your selection reflected well on me.
Orthopaedic Hospital of Wisconsin
Funny motivation: hard to find. You were inspiring. Thank you!
Rochelle Community Hospital
Comments from attendees, moderators & exhibitors have all been fantastic and full of praise.
South Dakota Safety & Health Conference
Thank you! You rocked. I'm still getting compliments from people who attended the party saying how great you were.
Tradeshow (Sports Authority, Cabellas, EMS, REI & many more
A relevant and funny keynote delivered at the 2013 Summit... Thanks for the laughs and the insights, Tim!
City of Englewood, CO -- Summit for Professional Growth
YOU were the BIG news of the week!
Greater Tomah Area Chamber of Commerce
I appreciated the way you were able to weave in the real challenges our members face and offset them with humor.
ILCMA (Illinois City/County Management Association)
Thank you for coming to Iowa to kick off our confer- ence in such an energizing and fun way! I know people really enjoyed your keynote and they took notice of the message behind the fun! Your breakout session, as well, provided people with good information and 'think-abouts' afterward.
Iowa Department of Education
Just what a group of correctional officers and adminis- trators needed... a laugh. Thanks. P.S. Sorry about the cavity search.
Kansas Correctional Association
He had a group of transportation officials and engi- neers laughing so hard that many in the group had to wipe the tears from their eyes. He had researched the organization and did a nice job of tailoring his presenta- tion, which I thought made it even better.
Mississippi Valley Conference
The fact that you researched and spoke about both the staff and area was not lost on those who attended.
North Dakota Department of Human Services
He was a smash! TIM CLUE gave us a spot-on, relevant presentation that was full of meaningful content, presented with the kind of great humor that makes presentations like this so memorable.
SDA (Special District Association of Colorado) Sonoma County Human Services Department South Dakota Department of Social Services
Thank you, Tim, that was a truly funny, motivation- al experience... a presentation built for the moment. Looking forward to working with you again soon.
Virginia Public Safety Training Center (Department of Juvenile Justice)