Currently trending speakers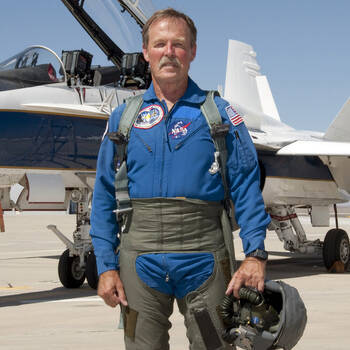 Navy Fighter Pilot and Astronaut leading teams and execution
Latest Review
How was Hoot Gibson in a word? Delightful. In lots more words? He was wonderful! From speaking with him on the phone ahead of the presentation, ...
Motivational Speaker, Professional Adventurer and Founder of 4 Companies
Latest Review
Yesterday I attended your Zoom call for Alexion and you are absolutely so inspiring. You gave us such a great perspective, which is so valuable ...
About
With 15 years of public speaking experience, Scott has developed a uniquely personable style and uses insight, humor, and data to foster an...
1 Video
Reality-Based Leadership: Ditch the Drama, Restore Sanity to the Workplace and Turn Excuses into Results
About
Cy Wakeman is a drama researcher, global thought-leader, and New York Times best- selling author who is recognized for cultivating a...
2 Videos
Founder and President, Candid Culture
Latest Review
I have been going to meetings and conferences for 25 years and have seen many, many speakers. I was instantly interested, entertained, and ...
About
Dr. Chris Kuehl Presentations Trends and Forecasts for the US Domestic Economy This presentation is a very current assessment of the US economy at...
2 Videos
Author, Speaker, Consultant, and Leadership Coach
Latest Review
Allyson is a life long learner and enjoys sharing her joy of education with others. She focuses on looking through a positive lens in order to ...
Grammy Nominated Songwriter creating custom keynotes with songwriting
About
Jimmy Yeary is the rarest of speakers. Because his content is filled with instantly recognizable moments, audiences are quickly taken to a high...
1 Video
Author, Me to WE Inspirational Speaker and World Change Warrior
About
The life of visionary and activist Spencer West has been marked by both obstacles and triumph. After losing both legs from the pelvis down at the...
2 Videos
Member of MTV's Hit Show, The Buried Life
Latest Review
Ben did an excellent job of sharing his story in a light and lively way. We have a group that varies in age from 20 to 80 and all were ...
Latest Review
You won't find a more captivating story teller Lewis stole the show at the World Economic Forum in Davos.
Award-Winning Educator, Author of Six Books, Subject of "The Pushouts" Documentary.
Latest Review
As Dr. Rios reflects on his own experience, he explains that he had someone believe in him so much, that they tricked him into believing in ...
TEDx Executive Producer, Marketing Expert and Message Strategist
About
As the "Idea Whisperer," Tamsen helps people find, build, and tell the stories of their ideas using their Red Thread , the universal (but unique!)...
3 Videos