Currently trending speakers
Uplifting Service Worldwide
Latest Review
"Ron is one of the most professional and dynamic seasoned consultant with a wealth of knowledge and expertise to share with us. His passion in ...
2 Reviews
Astronaut | First Canadian Commander of the International Space Station (2013)
Latest Review
Chris -- on behalf of Kubota Canada Ltd., is employees and it's dealers across the country, we are honoured and thrilled that you were able to be ...
Conservative Political Commentator
About
Candace Owens is the founder of the BLEXIT foundation, an organization dedicated to driving conservative principles into urban communities. She is...
4 Videos
Olympic Gold Medalist turned Adventurer and Engineer
About
An Olympic Gold Medalist turned Adventurer and Engineer, Adam is a Social Entrepreneur who walks the talk. Adam is Chair the Board of Directors of...
3 Videos
Keynote Speaker. #FearBOSS. Improv Nerd. Hip Hop Junkie.
Latest Review
Judi Holler's keynote was like a strong cup of coffee and a day at the spa all in one - both invigorating to the psyche and refreshing to the ...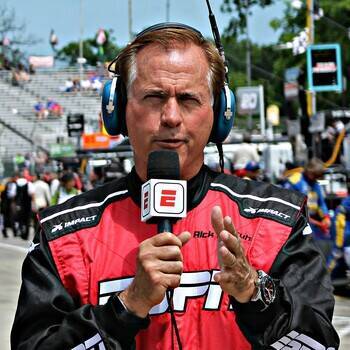 Latest Review
Rick DeBruhl's insightful talk on 'Winning Communications' will leave audiences inspired and ready to implement communication best practices ...
Influential Conservative Political Commentator, Founder/President of Turning Point USA
About
Charlie Kirk is the Founder and President of Turning Point USA, a national student movement dedicated to identifying, organizing, and empowering...
1 Video
Former VP of Innovation & Creativity at The Walt Disney Company, One of the World's Top Innovation Consultants, Creator of the Design Thinking Process and Keynote Speaker
About
Ignite a culture of innovation and creativity in your company. Having worked at Disney for 25 years, most recently as Head of Innovation and...
7 Videos
Concert Pianist, Author, and Powerhouse Speaker
Latest Review
"In the event world, there is a difference between a speaker and an experience. Jade is not a speaker, she is a dynamic presence and personality ...
Chaos Theory: A Future-of-Work View
About
Part chaos, part rocket fuel, Claire Haidar is a technology entrepreneur, downhill mountain biker and future thinker about all things human, work...
6 Videos
Latest Review
Inspiring and empowering, Ravi's perspective on millennials highlighted his abilities as a storyteller and an entrepreneur. By illuminating many ...
Peabody Award-Winning Journalist, Speaker, and Author
Latest Review
The next-gen voice - breaking all barriers.