Premiere Exclusive
Scott O'Grady
An American Hero, Partner at Wellington Realty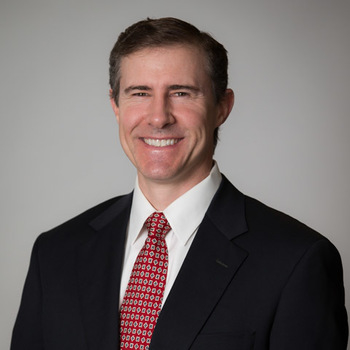 Scott O'Grady
An American Hero, Partner at Wellington Realty
Travels From
Dallas, TX, US
About Scott O'Grady
Captain Scott F. O'Grady was born in Brooklyn, New York on October 12, 1965. He moved with his family to Long Beach, California in 1970, then to Ridgewood, New Jersey in 1972 and finally to Spokane, Washington, in 1974. He graduated from Lewis and Clark High School in 1984 and attended the University of Washington for one year before transferring to Embry Riddle Aeronautical University, Prescott Arizona. O'Grady earned a Bachelor of Aeronautical Science and was commissioned through the Air Force ...
Return With Honor
Scott O'Grady speaks about his incredible true-life struggle to survive in the hostile territory of war-torn Bosnia. Scott O'Grady's story is an inspirational tale of courage, faith and patriotism by an ...
Captain O'Grady captivated our audience. They were on the edge of their seats as he shared his story in a way that captured every heart, stimulated our faith and stirred us to focus on the things that are important in life.
Paul M. Saldana, President & CEO - Economic Development Corporation
We at ITC Safety appreciate the opportunity to have received a high caliber speaker that provided a think positive response to our employees. Thank you Scott for a never give up, think positive attitude!
Gary S. Schnabel, Safety Coordinator - ITC
Scott O'Grady tied the presentation into our industry, specifically talking about how we take care of our clients. Even though it happened to him years ago, you could still feel the emotion. There wasn't a dry eye in the house.
Jennifer Teager - Prospera Financial Services
You could have heard a pin drop once Scott started his story. I had heard him in November and was as much enthralled as everyone. His story is so moving that even some of the guys were emotional. He made us all so proud to be American.
Anne - NorthMarq
I didn't want to delay in writing you to tell you what an outstanding job Scott did yesterday for us. I've been coordinating this meeting for 13 years now and I think he was my all-time favorite speaker ever.
Jennifer Dempsey - Oklahoma Association of Electric Cooperatives
Our staff found his talk inspirational. The safety message I was looking for about how his training was very important in his survival was received. The Q and A went very long and I appreciate his willingness to put in the time needed to answer questions.
Northwest MedStar
19 speaker reviews for Scott O'Grady View All
Scott O'Grady Blog View All
(Click the image above to view the video) Michelle Malkin sounds off on US F-16s and Abrams tanks being delivered to the nation in tumult. To find out more information on how to book Scott ...
To find out more information on how to book Scott O'Grady for your next event, visitPremiereSpeakers.com/scott_ogrady. Watch the latest video at video.foxnews.com