Seat Of Power Episode 8: Scott Harrison's Fight For Clean Water Around The World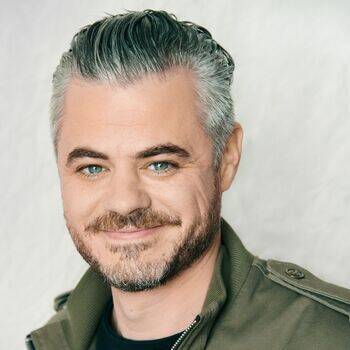 Seat of Power is a Periscope series featuring influential leaders of social change. Follow along: #SeatofPower.
Scott Harrison's personal story is unlike many others. Now, you may know him as the founder and CEO of charity: water, a non-profit organization that aims to bring clean water to people around the globe. Back when he was 18 years old, however, Harrison first moved to New York City to follow a different path: he worked as a club promoter, partying and living a 'soulless life' for a decade. You can probably guess what happened next: time away from the city helped Harrison realize that he was meant to do more than what he had been. "I realized that I was leaving a meaningless legacy," he says. "I asked myself what the opposite of my life might look and decided to take one year and volunteer to try and serve the poor." Harrison spent two years in Liberia as a photojournalist on a humanitarian medical mission, and was stunned to find out that people around the world still drink dirty water—especially considering he used to sell $10 bottles of water to people in clubs who wouldn't even end up drinking it.
charity: water founder & CEO Scott Harrison sits down for a Seat of Power interview.JON PALMER
Fast forward to the end of 2017, and Harrison's charity: water has become an organization of impressive scale—they have helped over 7.3 million people, he tells me during our interview. With private donors who cover operating costs, they're able to give 100% of what they receive from the public to fund water projects. Especially important to Harrison is accountability, something the organization has focused on and refined over the years. Enter: the idea to launch a donor subscription program, called The Spring, that allows donors to remain connected to the project and up-to-date with progress that charity: water makes.
Stills from The Spring.COURTESY OF CHARITY:WATER
In his 11 years building and running a charity, Harrison maintains that the most challenging part stays the same: "It's getting people to care about the suffering of people thousands of miles away." Many donors first get involved with the cause not because of their personal connection to the global water crisis: instead, they are drawn to the organization's method of giving, says Harrison. "The business model, the transparency, has helped us."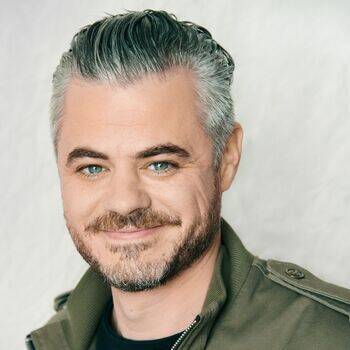 Want Scott Harrison for your next event?
Find out more information, including fees and availability.
Find Out More
Keep Reading