Salome Thomas-El
The Immortality of Influence: Believing Every Child Can Achieve Their Dreams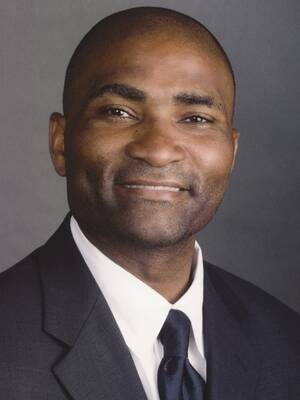 Salome Thomas-El Text Reviews
"It was exciting to see over 1500 educators from around the world, immediately rise to their feet to give you a resounding standing ovation at the conclusion of your keynote. I continue to hear comments from my staff as well as conference attendees that your message touched them personally and was by far one of the best they have ever heard!"
Debbie Brown - ASCD
"Principal EL's speeches are amazing and we love having him be a part of the work that Franklin Covey is doing around the world. He has a unique way of motivating teachers and students alike that is unparalleled. I wish we all could speak like him."
Sean Covey - Franklin Covey
Throughout the NASP convention people came up to me and raved about the opening general session and your keynote presentation. You hit it out of the park and set a warm and reinforcing tone for the rest of the week. THANK YOU. Thanks, too, for taking the time with us on Tuesday to learn more about NASP and school psychologists and for making yourself so open to meeting the many attendees who wanted to connect with you. I'm glad it was as fulfilling for you as it was a treat for us.
National Association of School Psychologists
Principal El spoke at our Kick-off Institute. He energized, encouraged and empowered us all to build champions of our future! It will be hard to find another speaker to top him this year.
Cena Davis - Alabaster City Schools, AL