Premiere Exclusive
Rich Grimes
Professor, Speaker, Teacher Trainer, Workshop Presenter, Poet, Father, and Author of <i>Classroom Under Construction</i>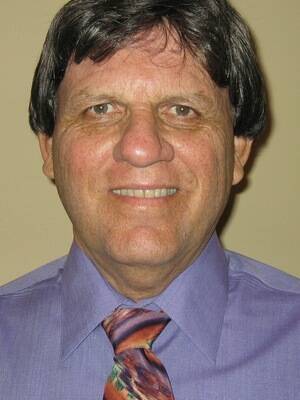 Rich Grimes Bio
Rich Grimes is the Principal of Alternative Education for the Redondo Beach Unified School District in Redondo Beach, California, where he administers the continuation high school, independent study, and community day school programs on behalf of high risk secondary students. He is committed to guiding, nurturing, and reinforcing the bright, underachieving students in all ways possible to help them realize their educational and personal dreams. Working closely with teachers, support staff, and parents in all the programs under his supervision, he continues to dedicate himself to enhancing the educational opportunities for the students who need it the most. Rich has an extensive background in teaching and school administration at the middle school, high school, and college levels. He has successfully taught and mentored teachers at Chapman, Azusa Pacific, and Cal Poly Pomona Universities and he continues to conduct workshops that receive outstanding reviews from participants. His affirming personality, experience, sense of humor, and passion for teaching and learning inspire instructional excellence.
Rich Grimes conducts workshop trainings for teachers and school administrators throughout the United States. Workshops can be customized to meet school or district needs.
In 2006 Rich wrote and published Classroom Under Construction, a "workshop in words" that offers examples of best teaching practices that stimulate creative and compelling instruction. His book is a personal, practical, and appropriately humorous "work of heart" utilized by an increasing number of school districts and teacher training programs in America to help teachers elevate their instructional skills.