Premiere Exclusive
Paul White
Co-author, The 5 Languages of Appreciation in the Workplace with Dr. Gary Chapman, author of the NY Times #1 Bestseller, The 5 Love Languages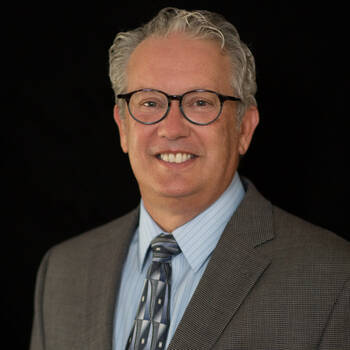 Paul White Bio
Dr. Paul White is a psychologist, author, speaker, and consultant who "makes work relationships work". For the past 20 years, he's improved numerous businesses, wealthy family estates, and non-profit organizations by helping them:
Create positive workplace relationships and environments.
Eliminate the cynicism, sarcasm and lack of trust that often is associated with employee recognition programs.
Reduce staff burnout and turnover (without spending a lot of money to do so!)
Successfully address tensions inherent in family-businesses and business succession planning.
His speaking style has been described as "world-class expertise grounded in Midwestern practicality, with the right touch of warmth and humor".
Dr. White is coauthor of the book, The Five Languages of Appreciation in the Workplace, written with Dr. Gary Chapman (author of the #1 NY Times bestseller, The Five Love Languages), which was released in August 2011. Based on their extensive experience and expertise, Dr. White and Dr. Chapman have developed a unique way for organizations to motivate employees that lead to increased job satisfaction, higher employee performance, and enhanced levels of trust.
Dr. White has given lectures around the world, including North America, Europe, South America, Asia, and the Caribbean. His expertise has been requested by Microsoft, Princeton University, the Milken Institute, Napa Valley Community Foundation, Dartmouth College, Houston Community Foundation, and numerous national organizations.
The Director of Family Coaching and Personal Development for Navitas, Ltd., Dr. White has served many multimillionaire and high profile business families to help develop wealth transfer plans, diminish tension around business succession issues, and facilitate involving the next generation(s) in the family's philanthropy. Additionally, he is engaged by national organizations and top universities to consult with their high net worth donors.
Dr. White graduated Magna Cum Laude from Wheaton College with a major in Christian Education, earned his Masters of Counseling from Arizona State University, and received his Ph.D. in Counseling Psychology from Georgia State University. He has been married for over 30 years and is the father of four adult children.