It's not too late to start saving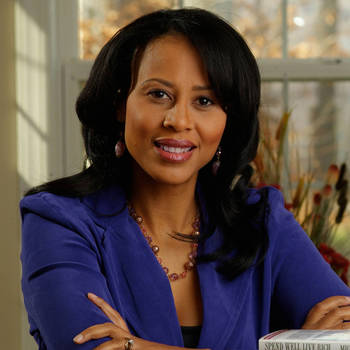 June 04, 2013
Nationally Syndicated Personal Finance Columnist, The Washington Post
No matter what your age, according to financial expert Michelle Singletary, it is not too late to start saving.
"Financial decisions can have long-lasting effects," she said pointing out that it does not matter if you are a child, in college, planning for marriage, raising a family or ready for retirement.
Singletary was in Pittsburgh addressing an audience of close to 300 during the "Money Matters" investor education conference. The event was part of the Campaign for Wise and Safe Investing Pennsylvania, a collaboration between the AARP Foundation, the Investor Protection Trust, the Pennsylvania Department of Banking and Securities and AARP Pennsylvania.
Designed for working adults and senior citizens, the conference focused on topics including avoiding financial scams, teaching youth and young adults to be financially independent, saving for college, veteran issues, investing and senior-oriented financial products, retirement and estate planning.
Pleased with the crowd, Singletary, author and nationally syndicated columnist for The Washington Post, specified that it is possible to get your finances together step by step. Using a five point strategy she advices to be cheap, to be careful with credit, to be an informed investor, to be consistent when investing and to be content with your decisions.
She says it is a choice how and what you spend your money on. Married 21 years and the mother of an 18, 15 and 12 year old she says she is teaching her children the value of money by showing them how to utilize what they have, by not spending unnecessarily and not purchasing and driving brand new vehicles. "Do what is important to you, and know what you can and cannot do. It comes down to what you value and what matters. The question is, is it a need or is it a want?"
Stressing the importance of having financial goals and budgeting, Singletary's philosophy is that you should not buy if you do not have the money to purchase. That includes college tuition. "You spend more if you use credit and debit." Budgeting, she explained helps you know what money is coming in and what is going out.
"Don't be afraid to save, but be an informed investor," she advised. "Invest to keep up with inflation, be careful of scams, don't panic and do your homework." Knowing how much money you need to retire on is also key, she said siting www.chosetosave.org as a website to utilize to determine the figures.
A national-syndicated columnist, radio and television host, her column "The Color of Money," is carried in more than 100 newspapers. She is the author of three books, "The Power to Prosper," " Spend Well Live Rich: How to Get What You Want with the Money You Have" and "Your Money and Your Man: How You and Prince Charming can Spend Well and Live Rich." Known for providing insight into the world of personal finance, Singletary has appeared on NBC, ABC and CBS. The Oprah show, NBC's "Today Show," CBS' "The Early Show," "Nightline" on CNN, "The View," "Meet the Press," the "Tavis Smiley Show" and on PBS.
A Baltimore native, Singletary is a graduate of the University of Maryland at College Park and Johns Hopkins University, where she earned a master's degree in business and management. She has received the Distinguished Alumni Award from Johns Hopkins University and the Matrix Award for Professional Achievements from The Association for Women in Communications. In 1994 she was awarded a fellowship by NABJ to write about small, women-owned businesses in West Africa. While in Africa, she had the opportunity to cover the 1994 election of Nelson Mandela and shared the lead story on Election Day with the Post's foreign correspondent, writing about a Soweto family's day at the polls.
Other Money Matters program speakers and presenters included Glenn E. Moyer; vice-chair of the Commission and Secretary of Banking and Securities, Doug Hassenbein; assistant investor education coordinator with the Pennsylvania Department of Banking and Securities, Gene Natali; senior vice president of C.S. McKee, Bill Mc­Kendree; supervisor of Allegheny County's Pennsylvania's State Health Insurance Assistance Program, Don Blandin; president and CEO of the Investor Protection Trust and the Investor Protection Institute, Mary Bach; chair of the AARP Pennsylvania Consumer Issues Task Force, Attorney Bill Krzton, Kim Tillotson Fleming; chairman and CEO of Hefren-Tillotson, Inc, Dave Dominick; program specialist with the Pennsylvania 529 College Savings Program in the Pennsylvania Treasury Department, Steve Irwin; attorney with the law firm of Leech Tishman Fuscaldo and Lampl, Katrina Boyer; Consumer Group Relations Coordinator with the Department of Banking and Securities, Jesse Harvey, senior deputy attorney General; John Goryl, associate counsel with the Pennsylvania Housing Finance Agency and retired US Coast Guard Captain W. G. Schneeweis.
"Money Matters" is in its tenth year with the next event scheduled to be held in April of 2014 in recognition of Governor Tom Corbett's proclamation of April being "Financial Education Month."
For information on how to bring Michelle Singletary to speak about finances and the economy, submit the Check Availability form at PremiereSpeakers.com/Michelle_Singletary.
Source: New Pittsburgh Courier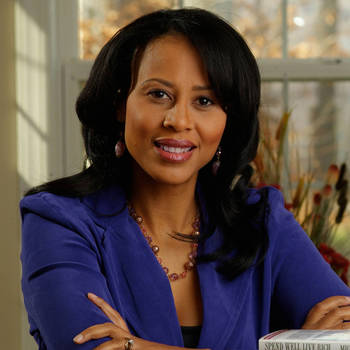 Want Michelle Singletary for your next event?
Find out more information, including fees and availability.
Find Out More
Keep Reading