Michael Hoffman
Master of his tornado - hilarious. productive. mind-blowing. life-changing.
Michael Hoffman
Master of his tornado - hilarious. productive. mind-blowing. life-changing.
About Michael Hoffman
Michael Hoffman is President of Igniting Performance. A Dallas based company that specializes in the skills of sales, customer loyalty and leader-ship. Over the last 20 years, Michael has delivered professional speaking engagements and customized training to organizations across this country and abroad.
With a highly interactive style, Michael's unique delivery cements his ex-pertise in the minds of his attendees to ignite the tactics and techniques necessary to approach their jobs "on ...
"This man is truly remarkable. We have worked with many speakers/trainers/consultants and Michael [Hoffman] is by far the most accommodating and enthusiastic collaborator out there! Need Sales Training? Just watch your team fly after working with Michael. Need a Motivational Speaker? Your audience will be hugging each other with excitement! (we're not kidding) Need Leadership Coaching? Michael can give leaders the wake up call they just might need. Overall, participants in Michael's sessions walk away not just pumped, but with tools and tips to go forth and succeed! I know this was written like ad copy, but I seriously would work with Michael on any project, any time. ?He delivers." - Vice President, Foresight Corporate Communications "You all will never know how much I enjoyed today's event. Even the [intro] video Michael started with made me smile and feel encouraged. Michael Hoffman made me look at myself in an entirely different way. Today was so enlightening and powerful that I will look at everyday, going forward, with new eyes. He made me want to "do better!" Everything he told us can be used in our everyday life and I will now "keep my eyebrows up." Sometimes I get consumed in my everyday life and forget that I am not the only one with problems, with struggles, and with pain. Today was great for me, and you all will never know how grateful I am for it. Today is the first day of me doing better." - Call Center Staff Member | [High-end] Financial Institution "Michael spoke at our Mid-Year Motivator Sales Meeting. He created energy and motivation from the moment he stood on the stage. Michael has a magnetic personality where you could listen to him for hours. His message is balanced with humor and real life examples while making a clear point. One can go back to their everyday routine and easily apply the concepts he introduces to enhance performance and improve team engagement." - Leadership Team, First Midwest Bank ?"Michael never fails to disappoint and he did a terrific job, not only linking to last year's learning, but made great impact with his own material to a jaded audience. We love him dearly and always hope to do more work together." - Foresight Communication "I always found my biggest challenge with presentations is wondering if the learning's 'stuck'. I just wanted to let you know that what you have shared over the last few years has most definitely 'stuck' with me and with my team. I have one Financial Planner who includes 'Mastering Her Tornado' as a goal in our 1:1 meetings. This year was equally beneficial - I'm back in the office, already had my first team meeting, and am raring to go with the insights I gained from my colleagues and from working with you. So, I guess really, this was a long-winded way of saying thank you for the impact you're helping me, the 'overhead', have with my guys." - Investment Sales Manager, BMO | Bank of Montreal?? "Anything that has Michael Hoffman in, I absolutely love... because I love his energy and that's the kind of energy I want my staff to be feeling all the time." - BMO | Bank of Montreal "Your presentation has set the benchmark for all of our future Staff Days." - Mann Frankfort Stein & Lipp "I can assure you he [Michael Hoffman] was fantastic. Incredibly high energy, funny, relevant, quick to adapt to our changing agenda and needs and overall the perfect individual to kick off the first day of our sales meeting. Please thank Michael for another great job!!!" - Thrivent Financial "Great session! I found that the concepts Michael shared were closely aligned with components of our coaching strategies module. Great, practical ideas that will be relatively easy to implement!" Lending Protection Manager, Credit Union "Eyebrows up – making sure that I am aware of how I am saying things, and not just what I am saying. Asking employees to come with a solution, not just a problem. Great lessons taught by Michael Hoffman." - Numerica Credit Union "A great reminder of the importance of positive feedback, and surrounding ourselves with great employees that are empowered." - Casebine Community Credit Union "Working to create a culture in the workplace where the involvement and feedback from staff and management flows more freely, where we all feel appreciated AND are involved in moving us to become more competent and effective." - Credit Union of Texas "The impact of using Paralanguage when coaching and giving feedback." - ?Chris Simchuk, Global CU "Your actions will lead to a reaction. If you use the right tools (be sincere, listen and be involved), you can obtain the objectives." - Palmetto Trust Florida Credit Union??
BANKING & FINANCIAL SERVICES
"I have worked with AFLAC now for almost 6 years, and actually, my mother has for 26 years. As a child growing up with AFLAC - going to every state meeting that she went to as well, you can imagine how many speakers I have heard. I just wanted you to know, I thought you were absolutely the BEST speaker we have ever had at a meeting! Your message was simple, true and just awesome! You are obviously doing what you do for a reason! Thank you again for your speech and for all that you do in your purpose driven life!" - AFLAC Independent Agent "I just wanted to send you a short note to tell you how much we enjoyed your 'speech' at the Kick-Off meeting this past weekend! It was great to have a chance to meet you & take away MANY great motivational ideas for making an IMPACT! Our Regional Meeting was yesterday and we went around the room to get feedback from our kick-off meeting and YOU were mentioned MANY times (paralanguage, eyebrows, family reunion, Master of the Tornado, etc...etc). Thank you again for your message and reminder of many things we probably already knew... but get caught up in life (tornado) and we don't act on them. Have a great year -- You have already made an IMPACT!" - AFLAC Independent Agent "We received nothing but great comments regarding your participation in the program including 'Off the Charts, Inspiring and Refreshing', 'Energizing', 'Fires me up', 'Great Speaker' and 'Provided some great motivational phrases to share'. It was great to see this group fired up and motivated." - Spring Exchange Chairman, Insurance Consumer Affairs Exchange
INSURANCE
"Yesterday at the end of the day, you gave me a compliment for some of my ideas and my participation and I replied with some dribble comment. But, when I got home and thought about the suggestions and lessons learned from you throughout the day, and the practical nature of the counsel given, I had to let you know that it was very good. I know I will start to use things to expand myself at both work and at home. Thank you very much. If I had a dream I would do what you do for a living." - Regional Director of Sales, Premier Power Renewable Energy, Inc. "Michael [Hoffman] spoke at the The Chemical Customer Service Management Group (CCSMG) and was extremely well received! This was the first time we ever had the same speaker open and close, and it was, without question a home run! Having him at the events and emceeing raffles, etc., was just icing on the cake." - Senior Manager, Customer Service, General Chemical Performance Products??
ENERGY / UTILITY / CHEMICAL
"[TK] is an employee of mine who secured Michael Hoffman for two recent Qwest events. Let me start by saying WOW!! I can't say enough about Michael. To start with, his energy is amazing. He had to energize a group of sales people that had been sitting in meetings all day, which is not an easy task. He got the points across that we had asked him to emphasize with humor and insight. What was amazing to me was how much he picked up from our first meeting in Denver and added that knowledge to the Salt Lake City event. I have received so many comments from our sales team about how much they enjoyed Michael. I would HIGHLY recommend him to anyone who is looking to energize and motivate a group a sales people." - Marketing Manager | Mid Markets, Qwest / CenturyLink "Michael [Hoffman]was incredible, as always! We're sending out a survey tomorrow to get feedback from the team. I've already received a significant amount of verbal feedback - First and foremost, they thought Michael was awesome. Nothing but extremely positive comments. The team was very impressed at the extent to which he incorporated the knowledge of our business into his presentation. His message couldn't have aligned better with our messaging for the entire day. My favorite comment so far came from a couple very experienced managers. They said that in speaking with their teams, each of their (entire) teams said it was the first sales "kick-off" event they'd seen in 15 years that was overwhelmingly worth the time out of the field. It doesn't get much better than that." - Vice President, Business Services, Comcast?? ??"Presenters like you, with real world experience and enthusiasm, add a level of credibility which our employees truly appreciate. We are experiencing - first hand - positive exchange of ideas on how to leverage customer satisfaction amongst our 500+ people." - Center Director, IBM Dallas Customer Service Center "Exactly what we had hoped for – high energy, interactive and most of all, informative! Kudos are still pouring in from the attendees. Your commitment to learn about our industry, customers, and objectives had a huge impact on the success of the event." - The Event Management Team, Electronic Data Systems "Kudos here to Michael - What an education. Very knowledgeable on the subject and a presentation that knocked our socks off. Can't wait to hear it again." - Market Area President, ALLTEL IBM "...absolutely the best, most caring, coaching, and energetic instructor I've ever had... Every salesperson in the company needs to hear this presentation." - Allied Wireless Communications Corporation "I continue to hear nothing but positive comments about your presentation. As you heard me mention, I was somewhat skeptical of inviting the same speaker back for two years in a row. However, after listening to you, I now understand the impact you had on the organization on your previous visit and I want to thank you for returning." - Center Director, Atlanta Customer Service Center, IBM
IT / TELECOMMUNICATIONS / TECHNOLOGY
4 speaker reviews for Michael Hoffman View All
How booking a speaker works.
We keep it simple.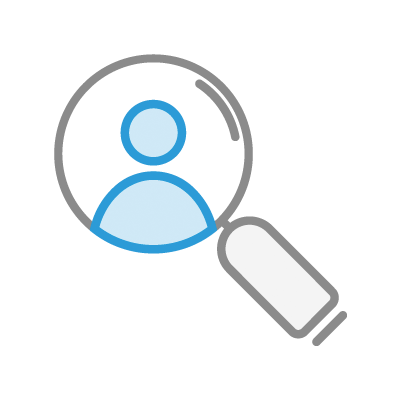 1. Browse

speakers by topic, or search term.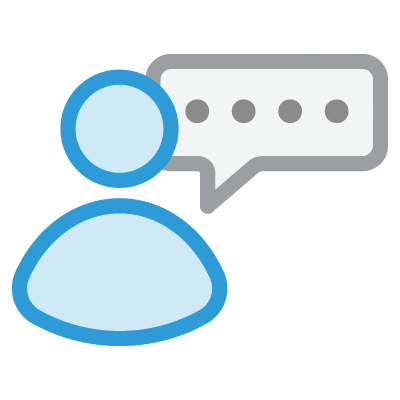 2. Inquire

about your favorite speakers and one of our agents will speedily contact you.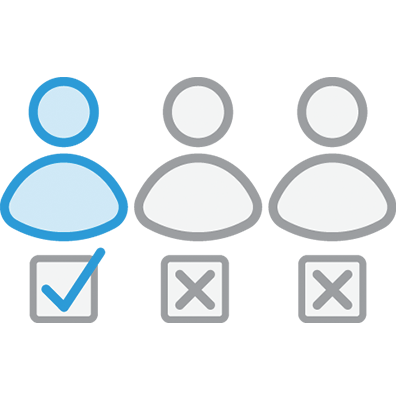 3. Join

your agent as they deftly guide you through the booking process.