Mercedes Ramirez Johnson
Survivor of the Deadly Colombian Mountain Crash, Safety Speaker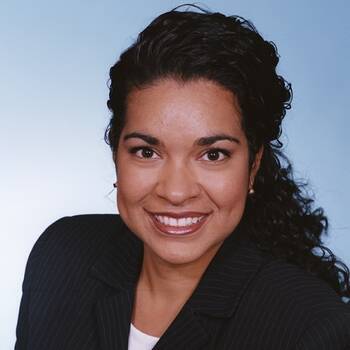 Mercedes Ramirez Johnson Bio
In 1995, Mercedes Ramirez Johnson narrowly survived a commercial airplane crash that killed 160 people, including her parents. She presents her proprietary Second Chance Living concept, an innovative mindset, and approach with a proven track record, to organizations such as General Electric, ExxonMobil, Microsoft, NASA, Chevron, and the various branches of the US Armed Forces.
Before becoming a speaker, Mercedes spent nearly a decade in high-level sales in the pharmaceutical and medical software industries. A record-breaking, multimillion-dollar producer, she became the youngest female and sole Latino account executive at Cerner Corporation. She is an active leader in philanthropic organizations advocating for special needs children and children's health initiatives, notably for Make-AWish and The National MPS Society.
Mercedes and her story have been the subject of considerable national and international media coverage. Her extensive media experience includes appearances on The BBC, National Geographic Channel, Discovery Health Channel and as a recurring guest on numerous nationally syndicated daytime talk shows on NBC and ABC. In addition, numerous national magazines and major-market newspapers have run cover stories and special-interest pieces about her, and she was recognized as one of the country's top young Hispanic up-and-comers by People Magazine's Spanish edition, People en Espanol.
Mercedes and her children reside in Dallas, Texas.