Speaker Bureaus Used to Ignore Me Now I get Booked 2 Years Out
May 17, 2017
Speaker, Author, Servant Leader - One of the Original Freedom Writers
K-12 Education
A client who booked me to speak called us this week to say, "A speaker's bureau recently called me to ask if I was interested in any speakers for [my events] over the summer. I told the man that we already had one, and he asked if I would mind telling him who we were contracting. I told him, 'Manny Scott.' The call went silent for a few moments, and then he said, 'I would like to tell you I could have recommended a better speaker...but I can't. You are very lucky to have gotten him.'"
I must admit that I am grateful for such messages, because there was a time when I couldn't get EVEN ONE speaker bureau to list me on their website. In fact, NEARLY ALL OF THEM IGNORED ME! Even those who did respond to my emails brushed me off, suggesting that they didn't think I had anything of value to say to people. So I did what I have always had to do as an underestimated, overlooked underdog: I worked and stayed faithful. God then started opening doors for me, moving decision makers' hearts, and creating opportunities for me to speak.
I spoke when I was tired. I spoke when I was broke. I spoke when I was sick. I've been faithful, publicly and privately, and continued to persevere because I believed that I had messages that could change someone's life.
After about ten years of grinding, some of the very same bureaus who ignored me started to call. By then, however, I didn't need or even want to work with them anymore. I remembered the way the brushed me off or disrespected me. They taught me that most bureaus don't really want you as a speaker until you don't need them.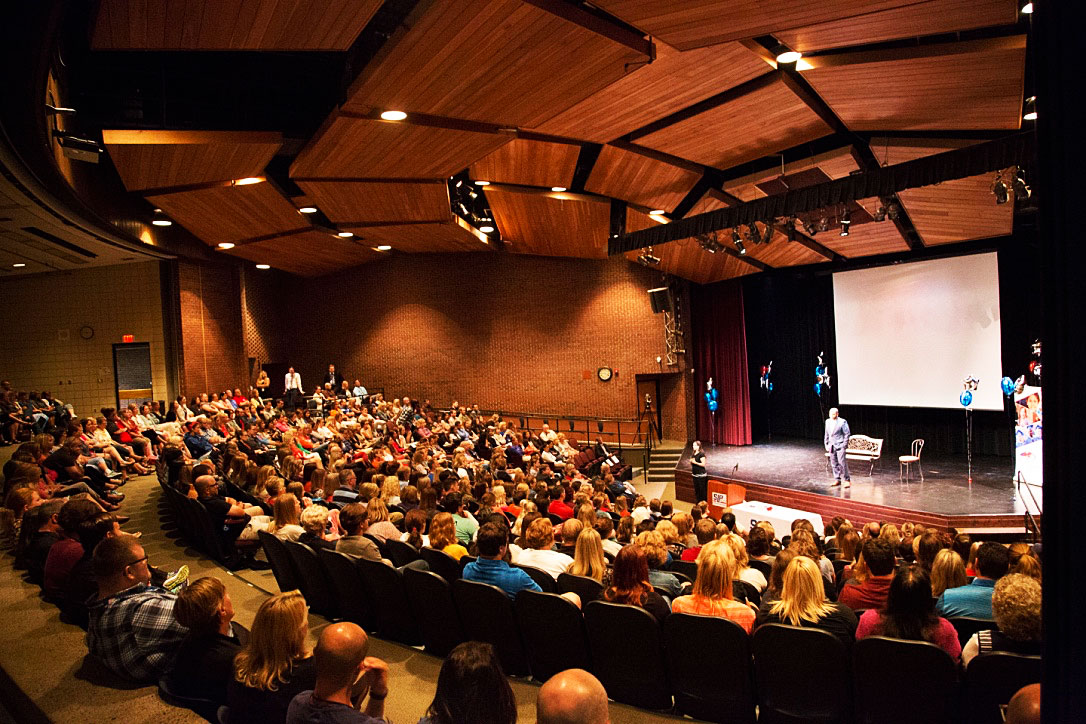 Having said that, I must say that I have been fortunate to cultivate a great relationship with what I consider the number one speaker bureau in country, Premiere Speakers Bureau(Hey, Ryan and team!), because they have been nothing but respectful and considerate and supportive of me. From the beginning, they were not just about using me to make a buck. They actually care about me and my team, and we feel the same about them. We understand that it is a business relationship, but it is business with heart and integrity. It is a business as mission. They get it, and I am really grateful to them for it.
Now, people are booking me to speak as far as 2 years out. Don't get me wrong- some bureaus and "family" and "friends" still aren't very happy about my success. Still, I've stopped focusing on people who doubt or drain me, and instead have focused on what I can control- my work ethic and time. I'm still not where I want to be, but I'm much further than I used to be.
So, whoever you are, if you have a dream or sense you are being called to do something, you are going to get ignored and doubted and underestimated and brushed off and laughed at. Even from family and friends. Try your best to forgive them anyway, and get to work. If you can't forgive them, then use their negativity as motivation.
Work! Work! Work! Don't waste time watching other people live their dreams out while you sit at home in despair. Do your best and let God do the rest. Don't accept mediocrity for yourself or your team. Focus, hustle, and grind. Demand the respect you deserve. You reap what you sow. I believe that with all my heart. It might not come when you want it, but it will come. It's a basic law of the universe. So work!
Who knows, maybe one day, a person or organization that once ignored you will have to say about YOU, "I wish I could recommend a better person for you...but I cant."
Want Manuel Scott for your next event?
Find out more information, including fees and availability.
Find Out More
Keep Reading