Joseph MacInnis
Explorer, Filmmaker, Medical Doctor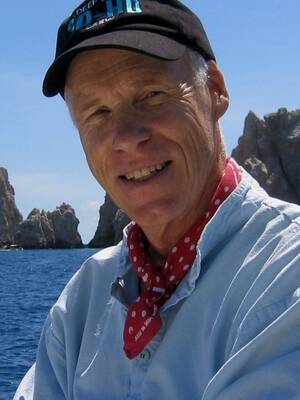 Joseph MacInnis Bio
How does it feel to be among the first to descend more than two miles under the Atlantic Ocean and position your mini-sub on the rusting deck of RMS Titanic? What is it like to spend two months diving with Academy Award winning director James Cameron during his recent $14-million expedition to make a giant-screen film called Aliens of the Deep?
Dr. Joseph MacInnis, a medical doctor and one of the world's foremost explorers, has done this and much more. He is the first person to dive and film under the North Pole. He has led or participated in more than fifty major undersea expeditions and logged more time inside the Arctic Ocean than any other scientist. As a physician, he has spent twenty years studying human performance in high-risk environments.
In his speeches, Dr. MacInnis shares the values including courage, communication, and teamwork that enhance performance under the ocean and in the workplace. Drawing on compelling examples and dramatic video clips, he provides an inspirational framework on how to deal with the challenge of sudden change. Using a combination of humor and scientific acumen he tailors his insights to the theme of your meeting, making him a relevant and indispensable resource for your audience.