Still the Toughest Job in America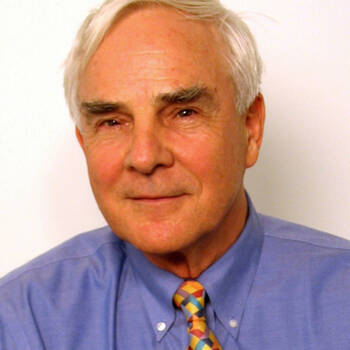 SCHOOL ADMINISTRATORS WHO are familiar with my work probably associate me with former District of Columbia Schools Chancellor Michelle Rhee, the untraditional school leader whose career I chronicled for the PBS NewsHour and Frontline.

But in my 41 years of covering public education, I reported on dozens of traditionally trained leaders and learned that superintendents were fun to be around, good-humored story-tellers who (mostly) enjoyed the challenges inherent in the job. I spent six years following another outsider, David Hornbeck, as he tried to change the Philadelphia schools, an experience we chronicled in the film "Toughest Job in America."

I believe the film's title is accurate. Running a public school system can be the toughest job in America. What's more, I believe the job is only going to get tougher for superintendents who recognize the sea change that is occurring and are determined to lead their communities into this brave new world.

Bluntly stated, the days of schools whose main function is to sort kids are over. It's no longer justifiable, if it ever was, to look at a child, ask "How smart is she?" and then sort accordingly. Today's leaders must look at every student and determine "How is this child intelligent?" Then, with the help of technology, capitalize on that child's strengths to en-sure that she or he learns to write well, work with numbers, speak persuasively and work with others.

Meaningful Projects
In this new paradigm, teachers become management, students are the workers, and their product is knowledge. Of course, the work has to be meaningful, which means that projects cannot begin with a predetermined correct answer.

For example, I watched teams of 11th graders in a Philadelphia school use computers to design age-appropriate toys for 3-year-olds, a task that required them to learn about brain development and physical dexterity of toddlers. They also created a marketing campaign to persuade parents to choose their product. Clearly, there could be wrong answers (the toy might be too large), but there was no one right answer that the teacher could fall back on. He was learning too, which is as it should be.

Right now, I am keeping an eye on an elective class at a Bronx, N.Y., high school. With outside funds, the teachers bought an old car with an internal combustion engine. The students' task is to convert it into an electric car, and I am sure that the semester will be replete with trial-and-error, failures and much learning.

The students are using an array of technology, from very advanced to basic welding. They will write reports and make videos about their progress, and that work will be shown to the outside world. Again, students as workers, with knowledge as the product.

Tech Advice
Technology is a major challenge for superintendents. Although they are besieged by vendors eager to sell them stuff, I hope they follow some basic rules:

» Plan first by identifying and involving the "first adopters" in their system. If those teachers aren't excited, no one will be.

» Avoid pre-packaged materials. Most packages follow the old paradigm of teachers as workers whose job it is to stuff information into the heads of their students.

» Embrace trial-and-error. Make sure everyone knows it's OK to fail as long as they are learning from failure. Remind your school board and your teachers about WD-40, the ubiquitous solvent. It's called WD-40 because the two engineers who developed it failed with their first 39 tries!

» Learn from peers and from school systems with unsuccessful ventures.

Accenting Practice
Superintendents might embrace the wisdom of Aristotle: "We are what we repeatedly do. Excellence, then, is not an act but a habit."

If we want our children to write well as adults, they need to write. If we want them to speak persuasively, that's what they need to practice. If we want them to work well with others as adults, they need to do that in school. And if we want them to evaluate information and separate fact from fiction, that's what they need to practice as students.

Of course, if we want our children to grow up to be adults who are great at filling in bubbles, then let's keep on giving them lots of multiple-choice tests.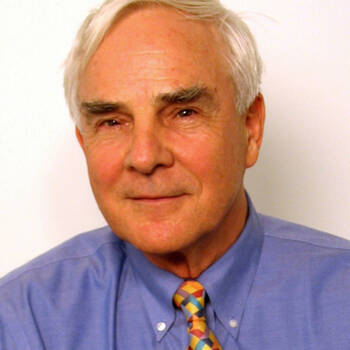 Want John Merrow for your next event?
Find out more information, including fees and availability.
Find Out More
Keep Reading