PBS Newshour Correspondent John Merrow Retires After Four Decades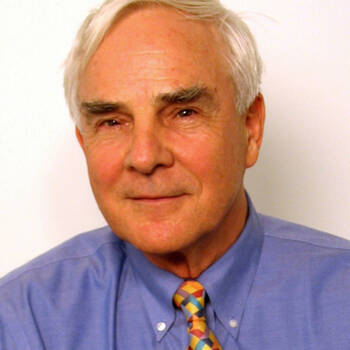 November 03, 2015
Education Correspondent with PBS NewsHour and President of Learning Matters, Inc.
---
After over four decades years of impeccable coverage on current affairs in classrooms across the country, educational journalist John Merrow has retired. His career began as a high school teacher when he decided to pursue graduate studies. Post-graduation he landed a position with a think tank which then led him to an 8 year reporter role for National Public Radio. He then joined PBS NewsHour, which became his home for forty one years!
The world of educational journalism is a highly saturated and polarized one. What makes John's voice stand out from the noise? Glad you asked.
John is the only reporter to have interviewed every U.S. Secretary of Education, the first to give a behind-the-scenes look into the college admission process, led the investigation into and exposed the CHADD and Ciba-Geigy scandal and helped spark the charter school movement. He is also the recipient of multiple Emmy nominations, the McGraw Prize in Education, Lifetime Achievement Award from the Academy of Education of Arts and Sciences, James L. Fisher Award for Distinguished Service to Education, HGSE Alumni Council Award for Outstanding Contributions to Education and more!
In a final interview on NewsHour with Judy Woodruff (above), John reflected on the moments and stories that shaped his work. One common theme throughout his career, besides excellent reporting, has been education reform. Here are four quotes from the interview that are exemplary of the wisdom that John has to offer:
"I think the system looks at each child and says 'how intelligent are you?' and then they test. The question it seems like we ought to be asking is 'how are you intelligent?' and then figuring out a way to build on the strengths that a kid has, which we can do with technology today. We have the potential to transform public education, whether we do it is an open question."
"I think that probably a third of our schools are better than schools have ever been in this country[…]we tend to focus on the achievement gap[…] but it would be useful if we talked about an opportunity or expectations gap. If you close those gaps, the outcomes would take care of themselves."
"Today's kids are growing up in a sea of information, not knowledge. So, schools need to be teaching kids how to ask questions. How do you figure out what's true?"
"Kids need to be taught not to be cynical, but to be skeptical, to look for evidence. They need to be taught to be good journalists."
We congratulate John on this milestone achievement and thank him for his unwavering dedication to furthering the quality of education by asking and answering the tough questions.
---
Want to know how to bring John's wisdom to your next event? Let us know here. We'd love to help!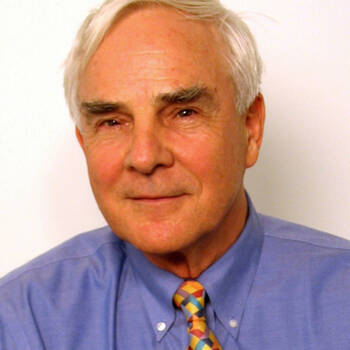 Want John Merrow for your next event?
Find out more information, including fees and availability.
Find Out More
Keep Reading