Jim McCormick
Expert in Performance Improvement through Disciplined Risk-Taking & Creating a Culture of Innovation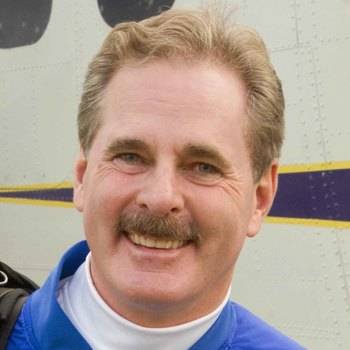 Jim McCormick Text Reviews
Fantastic presentation ? you caused my sales team to reach for levels of achievement previously thought to be unattainable.
Pete Pannes, Vice President of National Sales - PMI MORTGAGE INSURANCE CO.
In my forty years with Modern Woodmen, you rank as one of the most powerful speakers we have ever had.
Gary L. Snyder, Divisional Field Manager - MODERN WOODMEN OF AMERICA
Fabulous presentation. You're clever, organized, sincere and a breeze to work with. Tremendous job of customizing your presentation.
Dan Maddux, Executive Director - AMERICAN PAYROLL ASSOCIATION
Everything I expected and more-- incredible is the only word I can think of to describe it.
Amy Smith-Pike, Conference Committee Chair - LEGAL MARKETING ASSOCIATION
This is the first time we have engaged a "non-technical" speaker. Based on your fantastic, groundbreaking presentation, we will surely do it again!
Charley Scarborough, CFP, Boot Camp Committee Chair - PLANNED GIVING ROUNDTABLE OF ARIZONA
Your speech thrilled and captivated the audience. I would certainly recommend you to any group.
Nancy H. Davis, Executive Director - TURNAROUND MANAGEMENT ASSOCIATION
It is very difficult to find the right motivational speaker for a highly educated, very experienced sales force. You were the perfect fit for us.
Roberta Gamza, Communications Program Manager - HEWLETT-PACKARD CO.
Jim McCormick set the stage for all of us to become stronger individuals in every aspect of our lives. By applying the principles Jim put forward we will experience tremendous success in our personal lives and as an organization.
Al Bolles, Ph.D., Senior Vice President - PEPSICO BEVERAGES AND FOODS