Jeff and Karen Saturday to receive Pathfinder Award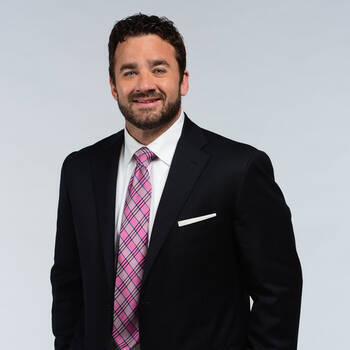 Indiana Sports Corp will recognize former Indianapolis Colts All-Pro Jeff Saturday and his wife, Karen, with the 2013 Pathfinder Award. The couple will receive the award on Nov. 19 at the Indiana Roof Ballroom.
The Pathfinder Award, presented since 1988, honors individuals who have demonstrated a dedicated commitment to improving the lives of America's youth.
Jeff and Karen have long been an important part of the Indianapolis community. Their charitable efforts have benefited organizations such as Riley Children's Hospital, Susan G. Komen Foundation, People's Burn Foundation, and Kids' Voice of Indiana.
"Jeff and Karen have not only made central Indiana their home, they have made a significant impact in our community," said Allison Melangton, Indiana Sports Corp president. "Their work on behalf of numerous organizations, particularly ones that benefit youth, make them the perfect choice to join our distinguished list of Pathfinder Award recipients."
Miracle Ride for Riley Children's Hospital is an event held annually to benefit the children of Riley Hospital. Since the event's inception, more than $3.2 million has been raised for research. The Saturdays have been involved with the event since 2004, including as honorary chairs since 2006.
In 2010, Jeff and Karen hosted several events around the Indianapolis community. All proceeds from those events benefited People's Burn Foundation, an Indiana organization that offers aid to those affected by fires or severe burns, and Kids' Voice of Indiana, an organization that serves children in Indiana's court system.
The Saturdays' work with the People's Burn Foundation includes the SuperBowl for Saturday's Kids event and Camp Saturday Bravehearts, a summer camp for burn victims.
Jeff and Karen are the honorary chairs of the annual Susan G. Komen for the Cure, working with the group since 2002. The Susan G. Komen Foundation is the world's largest breast cancer awareness organization and has contributed more than $2.2 billion to breast cancer research. In 2011, the Saturdays partnered with Tire Barn Warehouse and raised $10,000 for the Susan G. Komen Foundation during Colts' Training Camp. They have served as emcees of the Pink Parade. For their work with the Foundation, Jeff and Karen were the 2010 recipients of the Indianapolis Susan G. Komen Individual Lifetime Achievement Award, presented at the annual Pink Tie Ball.
Jeff also served on the board for the Sharon Bassett Foundation.
The Saturdays' commitment to their community resulted in Jeff being nominated by the Indianapolis Colts for the NFL's "Walter Payton Man of the Year" Award as well as the 2008 Ed Block Courage Award from the NFL. Both are humanitarian awards for achievements on and off the field.
Jeff recently retired from football after 14 successful seasons in the league. He played four years at the University of North Carolina, graduating in 1997. After not being drafted, he took a management job with Raleigh Electrical Supply. It wasn't until 1998 that he would get his shot with the Colts.
Jeff showed up for his tryout with the Colts and quickly began an All-Pro career. He was an influential part of two Super Bowl teams, six Pro Bowl teams and two Associated Press NFL All-Pro First Teams during his time in the NFL.
Jeff is also credited with working to end the 2011 NFL Lockout. As an executive committee member of the National Football League Players' Association, he served as a key negotiator during talks with the NFL and resolving the labor dispute.
Jeff and Karen are the proud parents of three children, Jeffrey Douglas, Savannah Faith and Joshua Bryant.
As part of its commitment to youth, Indiana Sports Corp recognizes those who share the organization's philosophy of improving the lives of Indiana youth. Other Indiana Sports Corp youth initiatives include the Youthlinks Indiana Charity Golf Tournament, which has distributed more than $6.4 million to youth-serving organizations through the CHAMPS (Champions in Life) Grant Program and other initiatives, the Geared for Health: Sports Equipment for Kids program, and programming around Indiana Sports Corp events.
This is the 26th year of the Pathfinder Award. Past winners include Mark Miles in 2012 for his work with Super Bowl XLVI, Larry Bird, Dr. Myles Brand, former Indiana Governor Mitch Daniels, Tony Dungy, Manning, and Jack and Barbara Nicklaus, Bill Russell, Dick Vitale, among others.
For information on how to book Jeff Saturday for your next event, visit premierespeakers.com/jeff_saturday.
Source: Indianapolis Recorder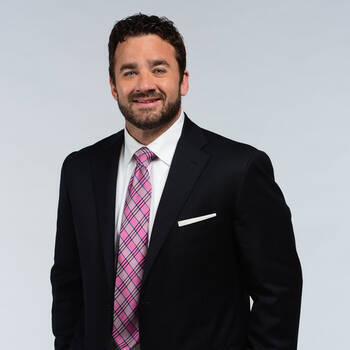 Want Jeff Saturday for your next event?
Find out more information, including fees and availability.
Find Out More
Keep Reading