Avik Roy
Opinion Editor at Forbes, and Senior Fellow at the Manhattan Institute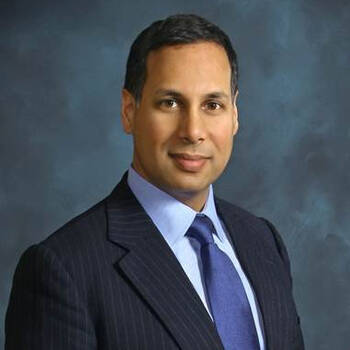 Featured Health & Wellness Speaker
Avik Roy
Opinion Editor at Forbes, and Senior Fellow at the Manhattan Institute
About Avik Roy
Avik Roy is a Senior Fellow at the Manhattan Institute and the Opinion Editor at Forbes. In 2012, Roy served as a health care policy adviser to Mitt Romney. NBC's Chuck Todd, on Meet the Press, described Roy as one "of the most thoughtful guys that [has] been debating" health care reform. He is the author of Transcending Obamacare: A Patient-Centered Plan for Near-Universal Coverage and Permanent Fiscal Solvency.
Roy is also principal author of The Apothecary, the influential Forbes blog on health ...
More Featured Health & Wellness Speakers View All From highly respected medical specialists with powerful stories, to futurists preparing for the next generation of medical care, you will find exactly what you need for your event.