Dr. Kevin Freiberg
World-wide Best-selling Author, Speaker and Advisor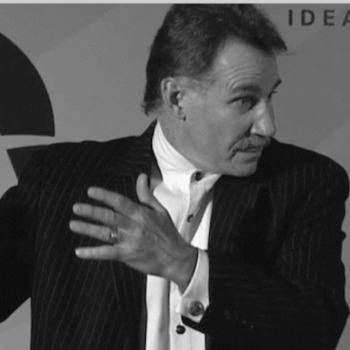 Dr. Kevin Freiberg Text Reviews
Kevin, really listened to all our executives input and tailored his content so the message was right on target, you hit a bullseye! Our entire audience was entranced, your presentation could not have been better.
Assistant Medical Grp Administrator - Kaiser Permanente
I have to tell you your presentation really made a positive impact to our practice, so much that we have put a task force around "Innovation" as our folks were really thirsty for this type of action and thought process within our group.
Dennis Prestia, Sr. Partner - KPMG
Kevin's presentation was not only motivating and comprehensible, it was directly related to CIBC and the financial industry. The members of the audience left the workshop with a whole new inspiration to make changes in their work lives.
Canadian Imperial Bank of Commerce
Kevin nailed every subject we asked him to and customized them to our industry and franchise owners. This can be a jaded group but it was obvious they were very enthusiastic by the standing ovation they gave Kevin.
Association of KFC Franchisees
It's often a difficult task to have such a diverse group of global thinkers agree on something, but, Kevin, you achieved the impossible! I compliment you on the extensive preparation and outstanding job that you did despite having an outsider's view to this industry.
Infosys
Kevin's message was extremely relevant and he even used our words--people were amazed how he could talk directly to us vs. the usual canned talks.
Conoco Phillips
Kevin was excellent. The best keynote I've ever had at a meeting. He was charming, professional, memorable and a great speaker with real ideas useful to attendees. What really stood out is that unlike many speakers, he customized his talk to the parking industry in a deep and meaningful way, in which he actually brought thought-provoking ideas to the industry. We were hoping for a base hit with Dr. Freiberg and he was a home run. He really brought this best to us and we are very grateful. Dr. Freiberg helped redefine what attendees can expect from our event. He will be a tough act to follow next year. We couldn't have asked for a better experience.
Christine Banning, President - National Parking Association
When we got to that first summit, I'll never forget - I got chills because I thought to myself, he really listened and he's really tying his message directly into the message that we have been sharing for years now. It's as if he became someone inside the company, like a true insider I find that level of customization is what people remember If there's something higher than a 10, I would give it.
John Battisti - Humana
No surprise but Kevin was simply amazing. Everyone is still buzzing about it!
Jeanne Jewett, Human Resources Director - Wayne Automatic Fire Sprinklers
Kevin, you were certainly the highlight of our conference and your extraordinary familiarity with KOA put you in a very elite group of speakers. Not only are people discussing your content but they are also talking about the way you could quote KOA data with no reference to your notes. Thank you so much for taking the time to be sure your message was a lasting one.
Jim Rogers, Chairman & CEO - KOA Campgrounds