Damian Mason
Businessman, Agriculturist, Speaker, Podcaster, Writer, and Consultant.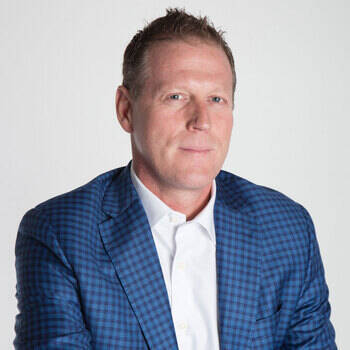 Damian Mason Text Reviews
Your presentation with added humor was perfect for anyone involved in agribusiness. You really hit home that we do need to speak as an organization, as an industry in terms that folks three generations removed will understand.
Ben Boerner, CAE President - Texas Grain & Feed Association
Damian's presentation was funny, provocative and relevant. He received excellent marks from our attendees! We would recommend Damian to any banking conference.
Pam O'Reilly - Montana Bankers Association
I think I speak for all of us here in saying you did an outstanding job in Panama. . . . "It was phenomenal" was one of the comments that our dealers gave us after the general session.
Matt Daley, President & CEO - GEA Farm Technologies, Inc. and North America
Home Run! . . . It was obvious that you did your homework and knew how to challenge our dairy group and vendors to think differently. You did a great job mixing content with relevant humor, and you were still being talked about days after your segment.
Molly M. Lovino, Marketing Director - Quality Chekd Dairies, Inc.
We have had Damian's service three times now. He is Fun, Enthusiastic, Extremely knowledgeable about Agriculture and Business, and very entertaining. . . . I feel Damian is one of the best speakers and entertainers for the money.
Michelle Hennings, Director of Finance & Administration - Washington Association of Wheat Growers
Your presentation was very well received, we had a lot of the attendees tell us how much they enjoyed both your humor, your message & what you said about horse people!
Steve Cowan, Sales Manager/Partner - Crop Management Network
Thanks for joining us at our yearly "reunion". I had nothing but positive comments on your presentation. I enjoyed your enthusiasm and the relevance of content to what is "front of mind" for many in the industry.
John Werner - White Commercial Corporation
Thank you very much for taking the time to speak at our kickoff event last month. We received great feedback and appreciate you helping us put on a great event. Thanks again!
Titan Pro Sci, Inc.
I have had lots of compliments from the crowd. This was just what the growers needed to help their attitudes. As always you do an awesome job!
Tim Luthy - Helena Chemical
The crowd loved you! I had reps coming up to me all morning yesterday saying how much they appreciated having you perform! The CU12 leadership team (and myself) could not be happier with how everything turned out! Thank you again for everything! If we have another event that requires a speaker, you will be first on my list!
Miranda Martin - Dupont Pioneer - Commercial Unit 12