Michael Hyatt
One of Forbes Top 50 Social Media Influencers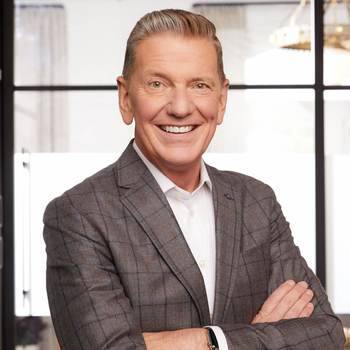 Michael Hyatt
One of Forbes Top 50 Social Media Influencers
Travels From
Nashville, TN, United States
About Michael Hyatt
Michael Hyatt is the former Chairman & CEO of Thomas Nelson Publishers and the current Founder & CEO of a fast-growing, Inc. 5000 leadership-development company. He is also a New York Times, Wall Street Journal, and USA Today bestselling author of 4 books, including, Platform, Your Best Year Ever, and Free to Focus.
With a top-rated podcast called Lead to Win, bestselling physical products like the Full Focus Planner, and an executive group coaching program, his business reaches ...
As a former board member of Thomas Nelson publishers I had the privilege of seeing Michael operate as a CEO. He was outstanding in that job but even more impressive as a speaker. He speaks with authenticity, confidence, humor, and best of all, humility.
Ron Blue, President - Kingdom Advisors
I invited Michael to present a day-long 'Marketing Summit' at Fuller Seminary. What I was especially pleased about was that the positive response was uniform across the spectrum, from our techies to our financial folks to our theologians & psychologists.
Dr. Richard Mouw President - Fuller Theological Seminary
Michael Hyatt hit a home run at Lipscomb University. He wowed us with his unique insights into the future of the digital universe, he connected with all ages and all levels, and he entertained us with his humor and self-effacing style.
Turney Stevens Dean, The College of Business - Lipscomb University
Michael spoke at two of our events and was extremely well received at both. He was our top-rated speaker among a field of other professional speakers. He always delivers a thoughtful, well prepared, high content, professionally executed presentation.
Mark Kuyper President and CEO - Evangelical Christian Publishers Association
Michael Hyatt's Life Plan seminar was the best staff training we've experienced. Our team left encouraged, motivated, filled with hope, believing that living intentionally with a God-centered plan is our best play in life to bring God the greatest honor.
Mark Tidwell, Executive Minister - Oak Hills Church San Antonio, Texas
5 speaker reviews for Michael Hyatt View All