Charlie Plumb
Former POW Leading Others to Turn Adversity into Assets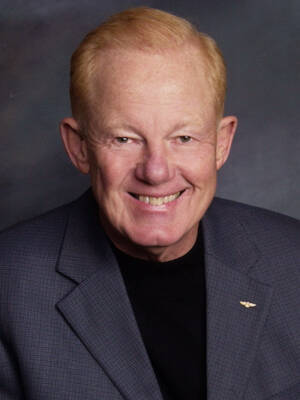 Charlie Plumb Text Reviews
I was recently privileged to see and hear Capt. Plumb in person. I must say, he is by far the most gifted, inspiring speaker walking this planet! I thought I had "seen everything and heard everything." I sat there dumbfounded hearing this man's heroic story – and understanding how my life is better because of the lessons he learned. I consider getting the chance to hear his message, in person, one of the greatest privileges I have ever had, and probably ever will!
Brian Conradt - U.S. Cellular
My whole life was changed by Captain Plumb's inspiring talk about choices and attitudes! I came to our meeting ranked 37th in my area; within the year, I was the "2nd Top Performer" in my company. God bless!
Barb Wachek - Bank of Montreal
We continue to receive excellent feedback on the conference – significantly because what many have described as your powerful, life-altering presentation. Your presentation provided our Frontline Leaders with a new perspective on the adversity and challenges faced by each of us, and a renewed commitment to success through the understanding that sometimes, in order to succeed, one has to think outside the "8 inches between our ears," take a risk, and "tug on a wire." Thank you for allowing our leaders to grow from your adversity and inspiration.
Scott Hammond, VP - MetLIfe
I have heard thousands of speakers including: professional athletes, business motivational speakers, persons of the cloth, professional comics and entertainers. Charlie's talk touched me like no other ever has.
David Clifton - Pennsylvania Workers Compensation
Hearing Charlie speak about adversity being a terrible thing… to WASTE, and the position of 'parachute packer' taking many forms, has changed my current 'imprisoned' thoughts into feelings of inspiration. I want to thank him for motivating me to move forward, kick down the mental prison walls, and start packing parachutes.
David Reaney - Medtronic
I just attended Charlie's presentation – it was a superb testimonial on overcoming adversity and keeping on keeping on! Thank you, Charlie, for sharing and for helping me to be a better servant to my clients and to my firm.
Doug Smith - Raymond James, Ltd.
2 weeks later and Charlie's impact can still be felt across all attendees. We do an internal survey each year to solicit feedback on what we could better for the following year. Between that survey and in person/emailed comments from attendees, Charlie was by far, the star of this conference. And from a conference organizer's point of view, he was amazing to work with, so kind and easy going. He made our job easy.
Val Brodsky - BAE Systems