Brad Casper
Executive Chairman at Owens Harkey and Former President & CEO Dial Corporation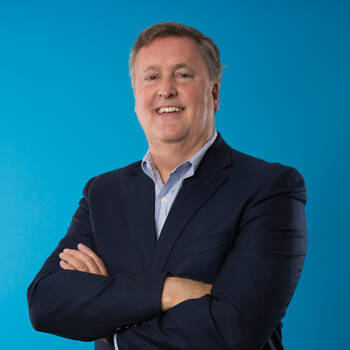 Brad Casper Bio
Brad Casper is a leading business executive with an outstanding track record of success in a broad cross-section of companies and industries. Brad has led some of the world's most iconic brands like Tide, Dial, Olay, Pampers, Pantene, Arm & Hammer, Trojan, First Response, and Right Guard. He has run large, well-resourced companies, as well as entrepreneurial, smaller ones -- publicly traded, private, and private-equity backed.

Brad is currently the Chief Executive Officer of OH Partners, a full-service advertising agency based in Phoenix, Arizona. He joined OH in April 2016, bringing a wealth of client side experience and leadership to the agency. OH Partners has been recognized by Inc Magazine as one of the fastest growing private companies in America for six consecutive years.
Previously, Brad has served in several client side leadership roles, including: CEO of Dogswell, a private-equity backed pet food company located in Los Angeles; Executive Chairman of Dymatize Nutrition, a private-equity backed sports nutrition business in Dallas; President of the Phoenix Suns of the NBA; President and Chief Executive Officer of The Dial Corporation in Scottsdale, Arizona; President of Church & Dwight in Princeton, New Jersey; and more than 16 years at Procter & Gamble in a variety of leadership positions domestically and globally. Earlier in his career, he was a financial analyst at General Electric in his hometown of Cincinnati.
Brad received his Bachelor of Science degree in Finance from Virginia Tech University, where he graduated magna cum laude. He continues to serve as an advisor for the Pamplin School of Business and Chair of the Student Engagement Committee. He has also been involved in a significant number of community roles in Arizona, and remains a Board member of Greater Phoenix Leadership (GPL). Brad is married and has three adult children.