Bob Pritchard
Business Guru, International Marketer of the Year,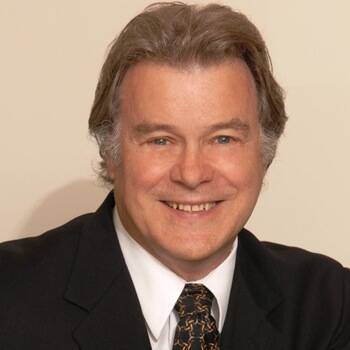 Bob Pritchard Text Reviews
Your energy and insight around customer service captivated the audience. It was quite apparent that you had done your homework. The Franchisees gave you a standing ovation and believe me this is a group that is not easily impressed.
BP Global
I've been a member of the American Advertising Federation for ten years and have never witnessed a more enthusiastic reaction to a presentation, much less a standing ovation!
VT2 Studios
A huge success, dynamic to say the least. You captured the mood of the group perfectly. Extremely beneficial, interesting, and very entertaining.
Morgan Stanley Dean Witter
A real wake up session. His examples were great, people are still talking about how funny it was. Bob Pritchard keeps your interest all the time. We were extremely happy that Bob could replace Tom Peters at such short notice.
Teradata
Best speaker we have ever had at a conference.
BMW
Your excellent presentation on building the customer base and the creation of high value customer relationships was the highlight of the SDIA Conference and was especially well received by our members.
Securities & Derivatives Industry Association
Bob Pritchard was a great success. Our members thoroughly enjoyed Bob's practical and easy-to-instigate strategies. As one member stated, "This was one of the most useful M.I.A.A. education sessions I've seen, and I've seen lots of them."
Anne Fricke - Meetings Industry Association
Professional and highly motivating speech. You identified, discussed and reinforced all of the key points of the brief.
Monica Olarte - Lucent Technologies
Bob's business experience is rich and varied and it showed as he fired in the rapid succession a treasure chest of revelations to his riveted audience."
Stuart Spencer, CEO - Confectionery Manufacturers
Bob Pritchard makes a difference where it counts . . . the bottom line. His information on why how to motivate customers, why customers stop doing business with you and how to turn customers into raging advocates was invaluable.
Clear Channel Communications Inc
You received a unanimous "best session" score from a demanding audience.
Scottish Equitable
Phenomenal and motivating, excellent, really gave information and tools to think outside the box. Having a great, thought-provoking opening speaker sets up attendees for a successful day. Every seasoned salesman in the room was riveted.
Leading Real Estate Companies of The World
You were fantastic. What's more, as a non-profit, we thank you for sharing your time with us pro bono. It is with charismatic, dynamic business professionals like you that we have been able to gain a larger share of commercial dollars . . .
American Marketing Association
In a word, you were "sensational." With your enthusiasm and sheer dynamism, everyone in that room went out with fire in their bellies and a determination to make it happen. Brilliant.
Compass Pools
The month after your fantastic presentation to our sales team, we broke every sales record in the history of the station . . . in a traditionally slow period.
Coast Radio Network
The most successful business event ever held at the Beverly Hills Country Club. Dynamic. Incredibly energetic & motivating. Sound business advice.
Beverly Hills Country Club