After becoming YouTube celebrities last fall, seventh graders from the Ron Clark Academy recently performed at inauguration events for President Barack Obama. The students from the groundbreaking Atlanta school sang and danced their way through the original song "Dear Obama" at eight official events. The students are getting used to the spotlight. A video of their song "You Can Vote However You Like", a parody of a hit song by the rapper T.I., became an online sensation in the ...
Best known for her work as Fox News contributor, Tonya Reiman is nation's preeminent body language expert. In addition to her appearances on Fox-most commonly on The O'Reilly Factor-Reiman has been featured in media as diverse as Access Hollywood, the Wall Street Journal and Cosmopolitan. As an expert in nonverbal communication, she speaks to everything from politics to business leadership to criminal justice.Tonya recently took time to speak with Premiere about the importance of understanding body ...
Apple investors and consumers have nothing to fear, says co-founder Steve Wozniak. Concern about the technology giant's future has been rising recently since Apple CEO Steve Jobs missed the Macworld Conference in early January and announced a health-related leave of absence a few weeks later. Jobs has battled pancreatic cancer and other ailments since 2004.Wozniak, who has not been a full-time Apple employee since 1987, remains closely involved with both the company and Jobs. He recently told a San ...
On Jan. 18, quarterback Kurt Warner led the Arizona Cardinals to a 32-25 victory over the Philadelphia Eagles. With the win, the Cardinals claimed the NFC championship and will head to the Super Bowl for the first time in the franchise history. While this will be the team's first go-around at the Super Bowl, Warner was named MVP for 2000's Super Bowl XXXIV after leading the St. Louis rams to victory over Tennessee Titans. The Cardinals will face off against the Pittsburgh Steelers at Super ...
CNN's Anderson Cooper recently had some fun moderating a spoof dog debate to help find the Obama family's new pet. Embedded video from <a href="http://www.cnn.com/video" mce_href="http://www.cnn.com/video">CNN Video</a>When not interviewing canines or hosting CNN's AC 360, Cooper speaks with groups about issues such as politics and media. For information about
According to Ben Stein, now is the time to shop if you can afford it. With low prices and great deals, consumers with cash are in a good place, the economist told CNN's Anderson Cooper on AC 360. Stein, whose vast résumé includes economist, author, documentary filmmaker, Presidential speech writer, actor and TV game show host, speaks regularly on issues including the economy, politics and media. For information on booking Ben Stein, visit www.premierspeakers.com/ben_stein. <br ...

While the beginning of a new year is always reason to celebrate, Premiere Speakers Bureau is particularly excited about this New Year's Day, as 2009 marks our 15-year anniversary.Call it a milestone, benchmark or simply "the first chapter,"; but Premiere has just completed a great run.I am more optimistic than ever regarding the future. You may ask, "Why?";1. Powerful speakers creating powerful events. We spent the first 15 years bringing together the most popular and effective speakers that simply deliver ...

Motivation and sales strategist Chip Eichelberger recently met with Premiere Speakers Bureau's agent team for their quarterly training meeting. Eichelberger spoke about getting "switched on";, his term for living and working with purpose, direction and passion. A resident of Knoxville, Tenn., Eichelberger traveled to Premiere's office in nearby Nashville for lunch with the staff shortly before Christmas. Eichelberger is a full-time speaker who specializes in closing sessions a business and ...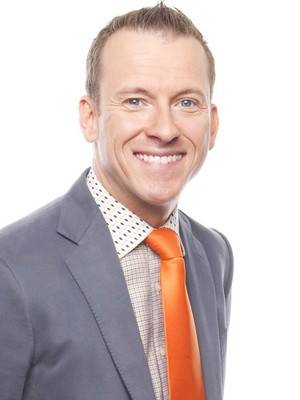 Students, teachers and administrators at the Ron Clark Academy received an unexpected Christmas present this year. A few days before Christmas, Ron Clark, the founder of the innovative school in inner-city Atlanta, received a note from Oprah Winfrey. Included in the note was a check for $365,000.Many of the school's students come from low-income homes, and the school finds private donors to pay for most of students' $14,000 annual tuition. Winfrey's donation is the equivalent of a full year's tuition ...
The following was originally posted on Ruben Gonzalez's blog: The thought processes that help you get to the Olympics are the same thought processes that will help you succeed in business and in life. Successful people in all walks of life think big, focus on the possibilities, and take consistent bold action towards their objectives. When I decided to come out of a six year break to try to qualify for the 2010 Vancouver Winter Olympics at the age of 47, most people I talked to were sharply divided into two ...