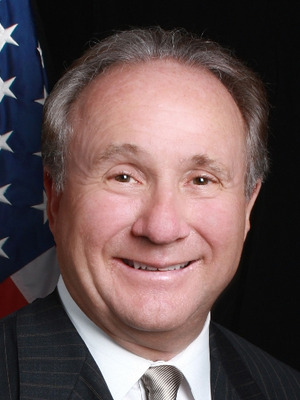 There's one sure way for Republicans and conservatives to lose the 2012 presidential election -- split over who their presidential nominee will be, and fail to go all-out to support the winner. People keep asking me, "What would your father, Ronald Reagan, do?" The answer is easy. No matter who the nominee is, he or she would get his support. After all, his famous "11th Commandment" demanded that Republicans support their party's nominee, no matter who he or she might be. He certainly ...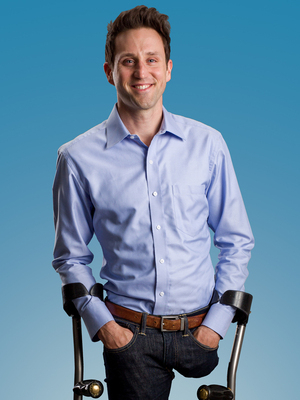 Josh Sundquist is a bestselling author and Paralympian who gives speeches that inspire organizations and individuals to adopt his ski racing motto, 1MT1MT (one more thing, one more time) to overcome adversity and reach peak performance. For information on how to book Josh Sundquist for your next event, visitPremiereSpeakers.com/josh_sundquist.
The Atlanta Branch of NAACP Honors Dwight Howard, Ron Clark and Elisabeth Omilami This past Saturday, the National Association for the Advancement of Colored People (NAACP) Atlanta Branch, hosted the 2011Jondelle Johnson Freedom Fund Award Dinner at the Atlanta Marriott Marquis. Emmy Award winning poetHank Stewartand radio personalityCynthia Youngserved as co-hosts. The event honored educatorRon Clark, co-founder of the Ron Clark Academy, with their ...

David Warlick and Dr. Jason Ohler: Both experts in Education Technology and 21st Century Skills... yet their responses below are VERY different. Many US schools adding iPads, trimming textbooks By Stephanie Reitz, Associated Press HARTFORD, Conn. (AP) -- For incoming freshmen at western Connecticut's suburban Brookfield High School, hefting a backpack weighed down with textbooks is about to give way to tapping out notes and flipping electronic pages on a glossy ...
Article from Huffington Post by Earl Martin Phalen: CEO, Reach Out and Read & Founder, Summer Advantage USA Dr. Steve Perry is the founder of the phenomenal Capital Preparatory Magnet School in Hartford, Connecticut. Recognized by U.S. News and World Report, 100 percent of the graduating seniors are admitted to four-year colleges. An outspoken and highly successful national leader in education, Dr. Perry is also an Education Correspondent for CNN. I was ...
Ron Clark is an innovative educator and a voice for the American teacher... This article recieved over 350,000 likes in just 24 hours... Its a good read. What teachers really want to tell parents By Ron Clark Editor's note: Ron Clark, author of "The End of Molasses Classes: Getting Our Kids Unstuck -- 101 Extraordinary Solutions for Parents and Teachers," has been named "American Teacher of the Year" by Disney and was Oprah Winfrey's pick as her "Phenomenal ...
I am the eternal optimist; just ask my wife Ann. She will tell you I can watch a movie that is really bad and the whole time I am thinking it will get better, the plot will improve, the actors will become better actors, and the ending will be great. As a motivational business speaker it would be a very bad thing if I didn't look at things that way. But, I am also a businessperson who has owned several companies, worked with over 2,500 other companies and interviewed over 10,000 employees, managers ...
DETROIT -- Former NBA star Magic Johnson is asking a judge for "mercy" and no prison time for college teammate Jay Vincent, who is facing years behind bars for fraud. Like Johnson, Vincent played in the NBA after the pair led Michigan State to the 1979 national championship. He pleaded guilty in a case involving thousands of people who paid to become certified home inspectors. "I know what he did was wrong and I hope in time he will be able to repay all the people who lost money in this ...

Guy Doud, Sally Northway Ogden, and Stacey Dewitt have a few things to say about the recent legislation passed in NJ... NY Times: Bullying Law Puts New Jersey Schools on Spot By WINNIE HU - Published: August 30, 2011 Under a new state law in New Jersey, lunch-line bullies in the East Hanover schools can be reported to the police by their classmates this fall through anonymous tips to the Crimestoppers hot line. In Elizabeth, children, including kindergartners, will spend six class ...
Guy Doud, recipient of the National Teacher of the Year award, recounts his childhood school experiences and how they helped shape his teaching career and passion for reaching kids. As a high school language arts teacher in Brainerd, Minn., Guy Doud received the prestigious National Teacher of the Year award in 1986. Honored at a White House ceremony by President Ronald Reagan, Doud gained national attention and has since become a highly popular motivational speaker. He has also ...