A recent study estimated that getting a college degree is worth about a half-million dollars over the course of a graduate's lifetime. On the surface, that presents an open-and-shut case that college is worth the time and money involved. That's the conclusion reached in a New York Times column by Dave Leonhardt, who wrote, "Yes, college is worth it, and it's not even close." Leonhardt bolsters his case with data from the Economic Policy Institute: "Americans with four-year college ...
The music has stopped, the cap and gown have been packed away, and now the work begins. But not the work you think.Now you have to work on getting rid of your student loan debt. So where do you start? "If you pay your student loan bills every month, and then try to forget the giant pile of debt to which your loans are attached - stop,"; writes Reyna Gobel in "CliffsNotes: Graduation Debt: How to Manage Student Loans and Live Your Life"; (Houghton Mifflin ...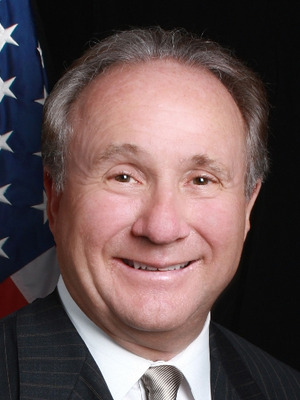 Here in this little French village of Sainte Mere Eglise they remember D-Day.Sainte Mere Eglise, as students of history and World War II movies know, became the first town to be liberated from Hitler's armies when hundreds of American paratroopers fell from the sky early on the morning of June 6, 1944.The people of Sainte Mere Eglise have never forgotten the men of the 101st Airborne and 82nd Airborne divisions who were killed or wounded during an operation designed to prevent the Germans ...
Written by Nancy Dunham The CMA Music Festival kicks off this weekend in Nashville, but country singer Keni Thomas will miss it for an out-of-town gig - way out of town. Mr. Thomas has accepted an invitation to sing the U.S. national anthem Sunday in the French village of Sainte-Mere-Eglise for the unveiling of the Allied Paratrooper Monument - marking the 70th anniversary of the D-Day campaign that secured the defeat of the Third Reich during ...
Written by Jason Howerton Former CBS News reporter Sharyl Attkisson, who famously resigned amid allegations that her reporting critical of the Obama administration was being undermined, is officially returning to the journalism industry as a senior independent contributor with the Daily Signal. The Daily Signal is a new website created by the Heritage Foundation, a conservative think tank. The website intends to shine light on important ...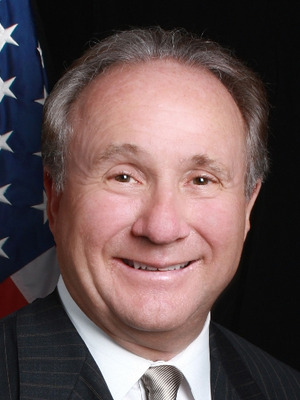 You all know who he is. But I'm not going to repeat the name of the 22-year-old crazy person who stabbed or shot six young people to death near the UC Santa Barbara campus last week. I'm not going to quote from his insane 137-page "manifesto," either. It just spews his pathetic reasons for why he planned his murderous retribution against all the girls who had paid him no attention during his short and awful lifetime. You know about his pampered but mentally troubled and lonely life - growing up ...
For people who've ever struggled to find a taxi, Uber is great news. If you're in a decent-sized city, download its app, register, and you'll never wait for a taxi again. When you need a ride, all you have to do is pull out your phone, enter your request, and a car will be waiting. The reasonable payments are handled automatically, and the lack of hassle is a blessing. Uber is a great example of how digital technology is improving our quality of life. Not only does it serve ...
The desire to create lasting transformation in the world is what really drives us as leaders, right? Since the news of her death, I've been thinking a lot about Maya Angelou. Her legacy offers several valuable insights for living a life of true significance. The odds were against Angelou in her early years. Her parents divorced when she was three, and she spent several years under the care of her grandparents.??Then, when she finally moved back with her mother at age eight, ...
Written by Evie Nagy Reading Rainbow host, Star Trek and Roots star, and wonderful human LeVar Burton launched a Kickstarter yesterday to bring back the groundbreaking kids' literacy show as an enormous online library of interactive books and video field trips. In 11 hours, he reached his $1 million goal, and surpassed the $2 million mark Thursday afternoon as thousands of dollars rolled in with each passing second. The project has nearly 45,000 backers and many of the ...
Written by Jennifer Chambers Dramatic changes in education are needed to prepare students for 21st century jobs, Joel Klein, former chancellor of New York City Department of Education, said Wednesday at the Mackinac Policy Conference. Klein, the keynote speaker for a panel on "STEM Economy: Innovations in Educating the Next Generation,"; said America needs to make teaching the most revered profession, and technology can be used to transform education. "It can make kids more ...