Billy Mills
1st and Only U.S. Olympic Gold Medal Winner - 10,000-meter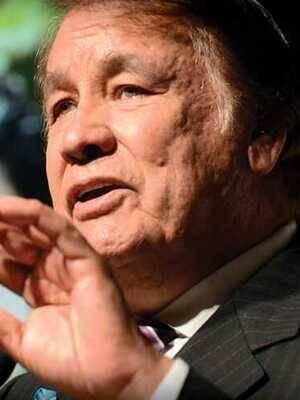 Billy Mills Speech Topics
Our world is changing: entire governments have been dismantled, new governments created, existing governments redesigned, universities re-engineered, and businesses reconstructed. Billy Mills shares what remains constant in our ever-changing world and explains how this consistency is our key to...
Read more
The Pursuit of Excellence
Sharing his personal schema for success, Billy Mills explains how he has been able to unleash the passion and energy within himself to achieve phenomenal success in sport and life. Recalling his legendary 10,000 meter run—the greatest upset in Olympic history—he outlines his value-based concept...
Read more