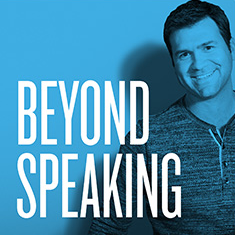 Episode 11
November 14, 2017
Peter Sheahan
Innovative business thinker and author of "Matter" Peter Sheahan shares how to find your eureka moment, the power of working through the complex to get to the simple and how Burberry has kept itself relevant for over a century.
Learn More About Peter Sheahan
Episode 11
November 14, 2017
Elisabeth Hasselbeck
Elisabeth Hasselbeck stops in to share her story of how she ended up at a dinner with the Queen of England, wisdom she learned from Barbara Walters and how to handle failures as a mother.
Kelly McDonald
Marketing guru and best selling author Kelly McDonald shares why you don't have to like the people you work with, ways to respectfully disagree and why diversity isn't always what you think it is.
Tim Sanders
Tech pioneer and best selling author of Love is the Killer App, Tim Sanders shares why Ringo was actually the key to the Beatles success, the power of fours and the secret of disruptive collaboration.
Justin Forsett
NFL Pro Bowl Running back and Shark Tank Entrepreneur Justin Forsett shares some of his toughest moments on the field, being roommates with the mercurial Marshawn Lynch and the importance of having a huddle.
Alan Bean
We have a special episode this week remembering astronaut, artist and the fourth person to walk on the moon, Alan Bean.
Mac Anderson
Entrepreneur and best selling author Mac Anderson stopped by to share the story behind creating those classic motivational posters we all know and love, the importance of building a service focused culture and the most dramatic potato salad story you've ever heard.
Keith Ferrazzi
New York Times best selling author Keith Ferrazi explains the power behind co-elevation, what truly makes a great leader and why vulnerability can be your best asset.
Tony Seba
Award winning author and disruption expert Tony Seba shares why the 2020's will become the decade of disruption, how transportation will become more like streaming music and if flying cars will finally become a reality.
Mel Robbins
Serial entrepreneur and best selling author of the 5 Second Rule, Mel Robbins shares the story behind her powerful book, the science behind anxiety and how to level up at any moment.
Jim Morris
Former teacher, Major Leaguer and the inspiration for the Disney movie The Rookie Jim Morris stopped by to share what its like to try out for the majors as a 35 year old, the bet that changed his life and the importance of keeping a promise.
Mark Eaton
Episode 28
April 17, 2018
7 foot 4 NBA All Star Mark Eaton stopped by to share his unlikely story of getting to the NBA, the advice he was given by Wilt Chamberlain and discuss his new book the 4 Commitments of a Winning Team.
Rebekah Gregory
Episode 27
April 10, 2018
Boston marathon bombing survivor and author, Rebekah Gregory shares the harrowing story of that day and how losing her leg helped her find a new perspective on life.
Chad Williams
Episode 26
March 27, 2018
Author and former Navy SEAL Chad Williams stopped by to teach us how to aim small - miss small, the importance of earning your SEAL trident everyday, and how he turned a devastating loss into a desire to change the world.
Jon Gordon
Episode 25
March 13, 2018
Author of the Energy Bus Jon Gordon stopped by to tell stories from Dabo Swinney's impact at Clemson, how a hug led to playoff success for the Dodgers and the power of looking at your team from the inside out. 
Archie Manning
The father of the modern the modern NFL quarterback fraternity Archie Manning shares why he named his son Peyton, safety in football and which son he would choose in a 2 on 2 basketball game for the last piece of pumpkin pie.
Mike Mullane
Episode 23
February 20, 2018
Original Space Shuttle Class Astronaut Mike Mullane tells the story of The Space Shuttle Challenger tragedy, its impact on the country and the future of space travel as we know it.
Darrell Waltrip
Episode 22
February 13, 2018
NASCAR Hall of Famer Darrell Waltrip shares the story of the Dale Earnhardt tragedy at Daytona, what it takes to be a winner and the importance of taking care of your core.
John Ratzenberger
Episode 21
February 6, 2018
Emmy nominated actor John Ratzenberger or as you may know him Cliff from Cheers shares his favorite one liners from the show, the importance of the working class in America and inside info about Pixar and the Empire Strikes Back. 
Scott Hamilton
Episode 20
January 30, 2018
Olympic figure skating legend Scott Hamilton shares how to train our minds for optimism, the consequences of being the best in the world and the importance of showing up every day.
Ruben Gonzalez
Episode 19
January 23, 2018
4 Time Luge Olympian, Ruben Gonzalez shares what it's like to party at the winter olympics, how Scott Hamilton inspired him to try the luge and how to get back up after your worst crash in competition.
Devon Harris
Episode 18
January 16, 2018
Member of the first Jamaican bobsled team Devon Harris as he shares the facts and fiction behind the movie Cool Runnings, if Usain Bolt will join the 2018 bobsled team and how we each can have the mindset to set Olympic sized goals.
Michelle Singletary
Episode 17
January 9, 2018
Financial guru and nationally syndicated columnist Michelle Singletary shares the beauty of compound interest, the power of living below your means and how to be awesome with your money.
Jon Acuff
Episode 16
January 2, 2018
Best selling author and career guru Jon Acuff stopped by to share how to properly set New Year's Resolutions so that you keep them, why saying something is common sense is dumb, and how to identify the things that are keeping us from the finish line.
Andy Buckley
Episode 5
December 26, 2017
Merry Christmas! We are taking a little vacation this week so we wanted to get you inspired to binge watch one of our favorite shows over Christmas break.
Actor Andy Buckley from The Office shares his story of landing the role of David Wallace, balancing life as a real life financial advisor at Merril Lynch while being the CFO of the fictional Dunder Mifflin and the joy of getting 10 second parts in movies.
Vinh Giang
Episode 15
December 19, 2017
Vinh Giang, award winning entrepreneur stops by to share how buying 1,000 copies of the same book led to him meeting his mentor, the value of adversity and how magic has made him such a successful business man.
Simon T. Bailey
Episode 14
December 5, 2017
Simon T. Bailey the former leader of The Disney Institute, and one of America's top 10 corporate speakers on change shares how hard it was to get a job at Disney, the 4 questions you need to ask yourself to find your calling and the hardest speech he has ever had to give.
Andy Andrews
Episode 13
November 28, 2017
Andy Andrews, author of the hugely successful book "The Traveler's Gift" shares the difference between wisdom and knowledge, why quitting becomes a habit, and the secrets he has shared with the last 9 college football national champions.
Clint Hill and Lisa McCubbin
Episode 12
November 21, 2017
This week we share our interview with former secret service agent to JFK and Jackie Kennedy, Clint Hill. Clint shares his first hand account of the assassination of JFK including running up on to the car to protect Jackie after the shooting. Clint also reveals his opinions on the newly released documents and the evidence for Lee Harvey Oswald.
Bob Goff
Episode 10
November 7, 2017
Human rights lawyer and best selling author Bob Goff stops by to share how he gets countries that hate each other to come together, the power of "what if" thinking, and how to know when to do something crazy.
Daymond John
Episode 9
November 1, 2017
Star of Shark Tank, entrepreneur and New York Times best selling author Daymond John shares how his job waiting at Red Lobster led to his current success, why you should be answering emails on the treadmill, and his philosophy that it's not about the numbers its about the people.
Donald Miller
Episode 8
October 24, 2017
Multiple New York Times best selling author, entrepreneur and writer of "Building a Story Brand" Donald Miller shares the ways story shape our lives, tips to be more like Obi Wan Kenobi and how a clear and concise message won an election.
Yossi Ghinsberg
Episode 7
October 17, 2017
Amazon survivor and the inspiration behind the film "Jungle", Yossi Ghinsberg shares his story of survival in the amazon, his true impressions of being played by Daniel Radcliffe, and what he discovered about the true meaning of life.
Jeanine Pirro
Episode 6
October 10, 2017
Emmy winning TV host and the first female District Attorney and Judge of her area Jeanine Pirro, stops by to share her thoughts on the tv show Making a murderer, advice for the next generation of female attorneys, and going to her first homicide scene.
Andy Buckley
Episode 5
September 26, 2017
Actor Andy Buckley from The Office shares his story of landing the role of David Wallace, balancing life as a real life financial advisor at Merril Lynch while being the CFO of the fictional Dunder Mifflin and the joy of getting 10 second parts in movies.
Josh Linkner
Episode 4
September 19, 2017
Award Winning Entrepreneur and New York Times best selling author Josh Linkner shares his biggest business mistakes, insights from his recent book Hacking Innovation and how to brainstorm more effectively through role playing.
Col. Mark Tillman
Episode 3
September 11, 2017
Former Air Force one Pilot Col. Mark Tillman shares his untold story of flying the president on 9/11, deciphering information in the fog of war and bringing the Commander-in-Chief to Ground Zero
Elisabeth Hasselbeck
Episode 2
September 11, 2017
Elisabeth Hasselbeck stops in to share her story of how she ended up at a dinner with the Queen of England, wisdom she learned from Barbara Walters and how to handle failures as a mother.
Sean Astin
Episode 1
September 11, 2017
Sean Astin stops by to share stories from the set of his biggest roles his philosophy on life, and learning how to cry on camera.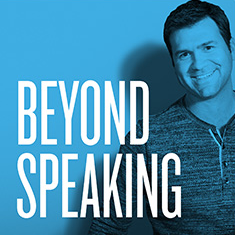 HOW TO LISTEN
Where are you listening?
iPhone or iPad?
Android Phone or Tablet?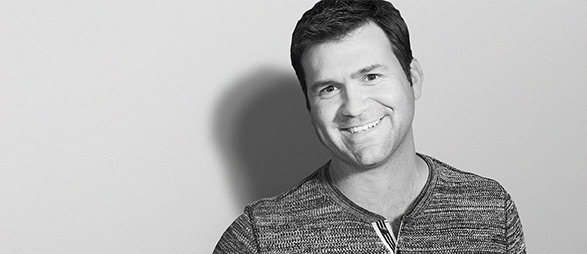 HEY I'M BRIAN LORD
Early in my childhood, in a single-mom household with four kids, we coudln't afford cable, but my mom was able to get her hands on a set of encyclopedias. I'd choose a letter at random and read away. I loved learning interesting, new and unexpected things, and I've carried that with me my whole life. I now find myself as the president of one of the largest speakers bureaus in the US, where I'm able to talk to and learn from some of the most amazing people in the world (It's totally cheating, I know!).
Just like you, I'm always busy and strapped for time, so I only want to focus these interviews on stories from these speakers and writers that are interesting and unexpected, that go beyond the normal to the fascinating. If you and I are going to spend our time on this, it better be worth. Thanks for going on this journey with me!