Premiere Exclusive
Andy Dean
Nationally Syndicated Radio Host of "America Now with Andy Dean" & Former President of Donald Trump Productions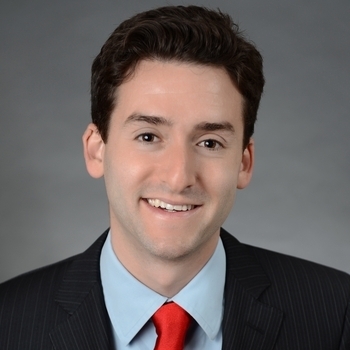 Andy Dean Bio
Andy Dean is a CNN Political Commentator and Former President of Donald Trump's Television Company (Trump Productions LLC).
During his Senior Year at Harvard University, Dean was selected to be on NBC's "The Apprentice." Over 20 Million people watched "The Apprentice" finale, and after being fired on TV at the end of the season, Donald Trump re-hired Dean to work for him personally right after the show ended.
Dean worked directly for Donald Trump for 7 years, and as the President of Donald Trump's TV Production Company, Dean and Trump co-created several hit TV shows together.
Dean can be seen regularly on CNN's 'Anderson Cooper 360' and CNN Tonight with Don Lemon. Dean was the first person on CNN to endorse Donald Trump on-air in June 2015 - right after the announcement of Trump's campaign for the Presidency. Dean traveled to every Primary and General Election Debate, and he would meet with Trump before and after every debate. Dean is a former United States National Debate Champion in Commentary Speaking.
Dean most recently hosted a nationally syndicated radio program for Premiere Radio Networks, entitled 'America Now with Andy Dean' that has a weekly radio audience of over 1.5 Million listeners. Dean's radio show was ranked in the top 10 in the United States, and it aired in over 130 cities. Dean was part of the 'Big 4' Premiere Radio syndication block with Glenn Beck, Rush Limbaugh, and Sean Hannity.
He has been a guest on NBC's Today Show, CNBC's Power Lunch, HBO's Real Time with Bill Maher, and he can be seen regularly on CNN.