Premiere Exclusive
Andy Dean
Nationally Syndicated Radio Host of "America Now with Andy Dean" & Former President of Donald Trump Productions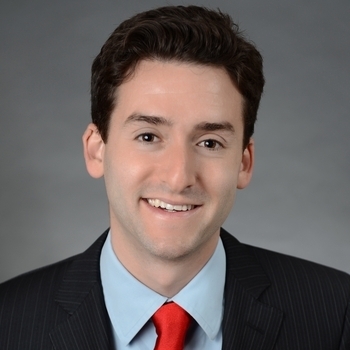 Andy Dean
Nationally Syndicated Radio Host of "America Now with Andy Dean" & Former President of Donald Trump Productions
Expertise
Travels From
Los Angeles, California, United States
About Andy Dean
Andy Dean is a CNN Political Commentator and Former President of Donald Trump's Television Company (Trump Productions LLC).
During his Senior Year at Harvard University, Dean was selected to be on NBC's "The Apprentice." Over 20 Million people watched "The Apprentice" finale, and after being fired on TV at the end of the season, Donald Trump re-hired Dean to work for him personally right after the show ended.
Dean worked directly for Donald Trump for 7 years, and as the President of Donald Trump's ...
I decided to ask Andy to speak on behalf of my company at a Harvard Business School recruiting event. Andy's entrepreneurial background mixed with his "Apprentice" experiences made him the perfect speaker to our audience.
Dave Burwick, Chief Marketing Officer - Pepsi
I have thoroughly enjoyed watching Andy as he shares his personal business story and discusses his success as part of "The Apprentice." I look forward to staying in contact with Andy as he has the ability to make any interview or speaking event memorable.
Jim Dowd, Director of NBC Entertainment Press - NBC
He compelled the audience with his success story and as he detailed his transition from being "fired" to being "hired." Our employees had the opportunity to speak with Andy after the event and are still talking about how genuine and approachable he was.
Joseph J. MarcAurele, in a letter to Donald Trump - President and CEO, Citizens Bank of Rhode Island
I have had nothing but rave reviews of this young man who we got attached to immediately. What a pleasure, what a breath of fresh air, and what a delight he is. We could have kept him there all night. He was exceptional and he's a "favorite."
Ruthanne Wilkof, Executive Director - Jackson-Belden Chamber of Commerce
Andy held the attention of our Project Management Community of Practice with his energy, knowledge and humor. He made the experience fun by sharing his experiences with people such as Jesse Ventura, Rudi Giuliani and, of course, Donald.
Carol Griggs - Allstate Insurance (Protection Technology)
5 speaker reviews for Andy Dean View All
LOS ANGELES, January 10, 2012 - Premiere Networks is proud to announce that America Now with Andy Dean has reached a broadcasting milestone of 50 affiliates. The program, which launched in August 2011, lists ...
Andy Litinsky started his first company-complete with dozens of employees and six-figure revenue-when he was only 13 years old. Today, the wunderkind is the president of Trump Productions while still in his twenties. He came ...