Premiere Exclusive
Anderson Cooper
Host of Anderson Cooper 360 on CNN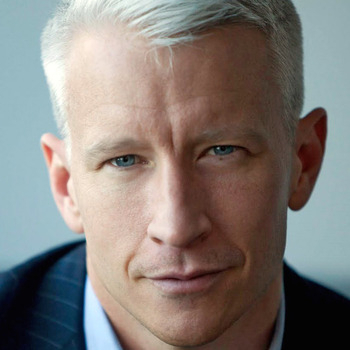 Anderson Cooper
Host of Anderson Cooper 360 on CNN
Expertise
Travels From
New York, New York, United States
About Anderson Cooper
Anderson Cooper anchors Anderson Cooper 360 , an unconventional, wide-ranging weekday news program on CNN. Mr. Cooper, who joined CNN in December 2001, served as CNN's weekend anchor before moving to the 7 pm hour in March 2003 following the war in Iraq.
Since joining CNN, Mr. Cooper has anchored major breaking news stories, including the network's overnight coverage of the war in Iraq, as news of the military conflict was unfolding live during the day in Baghdad. Mr. Cooper also anchored much ...
Anderson Cooper Blog View All
Last week CNN switched things up on Anderson Cooper's AC360. On Friday, the award-winning anchor's show will take on a talk-show format with a live studio audience. Here's an inside ...
CNN's Anderson Cooper recently had some fun moderating a spoof dog debate to help find the Obama family's new pet. Embedded video from <a href="http://www.cnn.com/video" ...