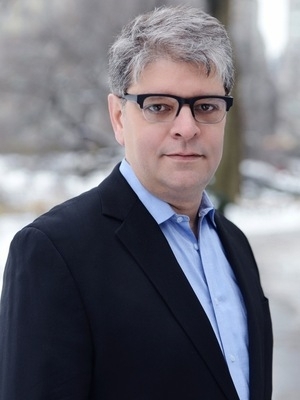 Aldo Civico
International Negotiator
High Performance Strategist
Author and Keynote Speaker
Biography
In the late summer of 2003, in a high-security prison of Colombia, Aldo Civico met with a top leader of the National Liberation Army (ELN) guerrilla. That first conversation turned into a series of encounters that eventually brought Aldo to become a facilitator of ceasefire negotiations between the Colombia government and the guerrilla. Shuttling between Colombia, Cuba and Washington ... VIEW MORE
No audio reviews for this speaker available. Check back soon for more updates.
Sen. Mitchell - Former U.S. Special Envoy to the Middle East
Professor Aldo Civico is a presenter with a great impact on the audience. He combines deep and rigorous knowledge on unconventional and most important issues with an always creative focus. His lectures are a guarantee of valuable learning.
Mr. Bernardo - Special Advisor to the Bureau for Policy Development of the United Nations Development Program.
Aldo's Blog
Posted February 18th 2016
Whether you are dealing with a grumpy teenager, putting up with a boss who makes your life miserable, or engaging with a diffic...
---
---
Posted February 9th 2016
"Every business person eventually runs into conflict. What you do next determines whether you advance forward or fall back. A...
---
---
We are not able to provide this information on the website.
Please call us at (615) 261-4000 for more details!
Aldo Civico travels from Newark, NJ and requires Economy Premium for domestic flights and Business class for international flights. Plus hotel (provided and paid for by client), meals and ground in event city.