Alan Osmond
Leader of The Osmonds; Multiple Sclerosis Survivor, Strengthening Families,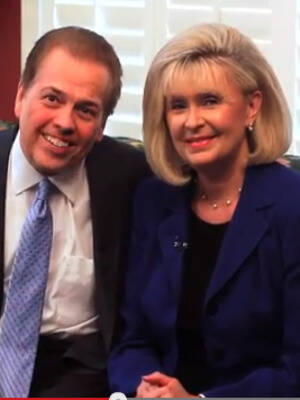 Alan Osmond Bio
Entertainer
Alan Osmond has been performing in front of world-wide audiences for over 55 years. As leader and eldest member of the Osmonds, he has practically lived on a stage, thrilling many millions of people with their world class Osmond brand of entertainment. From Japan to England to Los Angeles - the Osmonds are the first family of entertainment.
The Osmonds are unique in their success as a band and as solo performers. They have recorded over 200 albums, sold over 100 million copies with 59 gold and platinum recordings. They have sold out venues worldwide, breaking box office records and received countless awards, including a star on the Hollywood Walk of Fame.
Alan began performing with his brothers when he was eight years old! With the addition of Donny, brother, and Marie, sister, the Osmonds became known worldwide via television. Alan and his siblings transitioned from 7 years of a weekly national TV series in the 60's, caused the 'Osmondmania' World Wide sensation in the 70's, became top in Country music in the 80's and starred at their own Osmond Theater in Branson, MO in the 90's.
Producer
The late 70's began a new chapter in Alan Osmond's life as Executive Producer of the ratings hit TV series "Donny and Marie Show". Alan was involved in all capacities of production from their own Osmond Studios in Utah. The skills learned during this exciting time were strengthened in the 80's as Alan Osmond Productions was tasked to oversee the Reagan inauguration festivities as well as President Bush's.
With Alan serving as President, Alan Osmond Productions created a new standard for larger-than-life firework stadium events, 'Stadium of Fire'. (stadiumoffire.com), now in it's 35th year. Partnering with The Osmond Foundation, Alan and his wife Suzanne also helped launch the creation of what is now known as The Children's Miracle Network raising over 6 billion dollars for sick children.
"MS does not have me!"
It was during the wonderful successes of The Osmonds and Alan Osmond Productions that Alan realized his mastery of musical instruments was interrupted. After testing and evaluation, he received a difficult diagnosis - Multiple Sclerosis. True to the spirit that marks his personality, he soon coined a phrase that has brought hope to many: "I may have M.S., but M.S. does NOT have me!"
Alan continues the fight for M.S. research and understanding. Although he is no longer performs with his brothers, he actively travels the globe delivering a message of hope and encouragement. Because of his work and determination, he was honored as the 2000 recipient of the Dorothy Corwin Spirit of Life Award from the National Multiple Sclerosis Society.
The Family
The Osmonds have made wholesome family entertainment a hallmark of their success. Alan, along with wife Suzanne, are co-authors of a series of children's books and speak openly about "Family Survival In The Entertainment Industry". Their charity, One Heart, and website, TheFamily.com, have the primary focus of "Strengthening The Family".
Alan and Suzanne are proud parents to eight (8) sons and 24 grandchildren. In typical Osmond tradition, their sons carry on their musical talents as individuals and award-winning group known as Osmonds - 2nd Generation. Alan has been involved as a successful writer, producer, director, speaker, entertainer, but most importantly, he is a good husband, father, and grandpa! Those priorities are most important to him stating, "No success can compensate for failure in the home".