Search results for
"Orlando"
---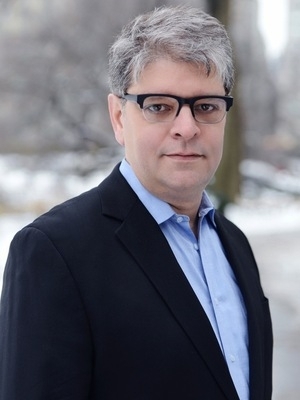 In the late summer of 2003, in a high-security prison of Colombia, Aldo Civico met with a top leader of the National Liberation Army (ELN) guerrilla. That first conversation turned into a series of encounters that eventually brought Aldo to become a facilitator of...

View More
---
Best-selling Author of "The Medici Effect: Breakthrough Insights at the Intersection of Ideas, Concepts & Cultures"
Frans Johansson has electrified and inspired audiences worldwide with his message on innovation, diversity and success based on the core ideas in his books: The Medici Effect (HBS Press, 2004), an international bestseller that shattered assumptions about how great ideas...

View More
---
Show Stopping Performance. Life Changing Message.
Dan Thurmon is the author of two books, a renowned speaker, and a recognized expert in delivering peak performances - on stage and in the workplace. As president of Motivation Works, Inc., he has worked with hundreds of clients and delivered thousands of presentations...

View More
---
Contact Us

Marc Thiessen is a former White House chief speechwriter and Fox News contributor who appears several times a week on The Kelly File, one of the most watched prime time cable news shows in the country. Marc served as a member of the White House senior staff under...

View More
---
The Safety Doctor AND Leadership Speaker
Dr. Isabel Perry is a highly motivated professional with a unique combination of experiences as a corporate executive, entrepreneur, author and speaker. She is an effective communicator who has the expertise and natural ability to bring "real life" solutions to her...

View More
---
"America's Educator", NYTimes Best Selling Author, Disney's American Teacher of the Year, and Founder of the Ron Clark Academy,
Known to many as "America's Educator," Ron Clark is the 2000 Disney American Teacher of the Year, a two-time New York Times Bestselling author, the subject of a television movie and the founder of The Ron Clark Academy. Ron is regularly featured on network and cable...

View More
---
Former CNN Headline News Anchor and Cancer Survivor
Nationally-known emcee and keynote speaker Bob Losure is proud to once again call Las Vegas his home, and is active in 2017, keynoting on the future of the national media before the Public Relations Society of America Las Vegas chapter (PRSA). It's a city where Bob has...

View More
---
Driving Growth Through Innovation
Robert B. Tucker is president of The Innovation Resource, and an internationally recognized leader in the field of innovation. Formerly an adjunct professor at the University of California, Los Angeles, Tucker has been a consultant and keynote speaker since 1986. His...

View More
---
Empowering Individuals and Organizations to Live Life at Performance Level
Both as a speaker and as an author, Curtis has impacted over one million people throughout the nation with his life-changing messages and award winning programs. Audiences connect with Curtis through his interactive style and approachable manner. He incorporates the...

View More
---