Strategy and Innovation Expert, author of four business strategy books
Latest Review
Kaihan had over 700 business leaders captivated with his relevant content on how to build a business that disrupts your industry and distances ...
Because Improving Your Business Doesn't Have To Be Boring!
Latest Review
Jeff had a breakout the next day after his keynote. It was literally "standing room only." There was nowhere left to stand! We should have ...
Communicate Effectively in Life and Work, Body Language Expert and Keynote Speaker
Latest Review
Thank you for speaking at our recent pitch workshop. Your presentations on how to pitch and body language sure captured the attention of our ...
Preeminent Expert on Change and Leadership
Latest Review
Dr. Bradt is an excellent presenter and his metaphor of the ring in the rubble opened my eyes to situations, present and past. I have used it ...
Global Leadership Expert, Best-selling Author, Award-Winning Speaker
Latest Review
Thank you for your complete involvement in the conference, taking the time and making the effort to thoroughly understand the firm, our goals and ...
Best Selling Author of Bank 2.0 and Bank 3.0
Latest Review
Brett does a fantastic job of highlighting the opportunities created and risks associated with these emerging trends. He breaks these trends down ...
Founder and President of Leadership Freedom LLC and FreedomStar Media / Air Force figher pilot
Latest Review
Every American, especially the younger generation, needs to hear Colonel Ellis' inspiring message, which reaffirms that freedom is not without ...
Legendary Rock Drummer and Instructor
Latest Review
Thank you again the passion and caring that you put into the sessions with our teams.
Survivor of the Deadly Columbian Mountain Crash, Safety Speaker
About
In 1995, Mercedes Ramirez Johnson narrowly survived a commercial airplane crash that killed 160 people, including her parents. As one of only four...
1 Video
Rear Admiral, US Navy (Ret.) Leadership and Peak Performance Expert
About
Widely regarded as one of the Navy's most inspirational leaders, Rear Admiral Smith has spoken extensively on his leadership experiences to a wide...
1 Video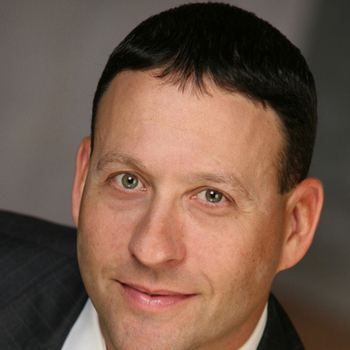 The Champions Code
Latest Review
"Ross did an extraordinary job – he's a super human! Nothing but rave reviews!! What a great start for our week! Thank you so much for your ...
Paralympic ski racer and Cancer Survivor
Latest Review
Josh spent more time getting to know our group, integrating segments of our conference and getting to know our team and advisors to create a ...
Best-Selling Author of "Overpromise and Overdeliver"
Latest Review
Outstanding way of delivering a customized presentation and capturing our Producers!
Best-Selling Co-Author of The Leadership Challenge
About
Jim Kouzes is the coauthor with Barry Posner of the award-winning and best-selling book, The Leadership Challenge, with over 1.8 million copies in...
1 Video