DeVon Franklin
Hollywood Studio Executive & Author of "Produced by Faith"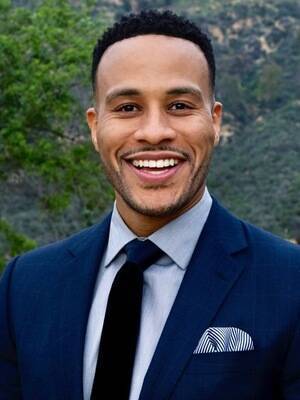 DeVon Franklin Text Reviews
In the 15 years I've known DeVon he's lived his life the way he makes his movies: with commitment, humility, & a work ethic that demands respect. I'm honored to have been a part of his journey . . . his story is to be shared w/ anyone chasing a dream.
Will Smith
Holding onto one's true self while pursuing a dream, especially in the entertainment business, is no small feat. DeVon demonstrates this possibility beautifully and without compromise.
Tyler Perry