Premiere Exclusive
Todd Starnes
Host of Fox Nation's "Starnes Country," Host of Fox Radio's "The Todd Starnes Show," and Bestselling author of 4 books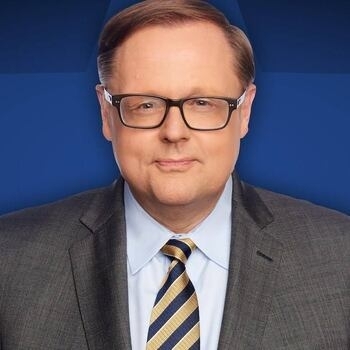 Premiere Exclusive
Todd Starnes
Host of Fox Nation's "Starnes Country," Host of Fox Radio's "The Todd Starnes Show," and Bestselling author of 4 books
Expertise
Travels From
New York, NY, US
About Todd Starnes
Todd Starnes has been an on-air talent at Fox News Channel for more than a decade. Todd is the host of "Starnes Country" on Fox Nation (a streaming service by Fox News Channel) and "The Todd Starnes Radio Show." His three-hour daily radio program is nationally syndicated to more than 100 radio stations and can be heard Monday-Friday.
He also hosts a daily short-form radio commentary are heard on more than 500 radio stations around the nation.
Todd writes a syndicated newspaper column ...
Todd Starnes is an icon! He has the political insight of Will Rogers, the observations of Mark Twain and the humor of Lewis Grizzard. His ability to entertain an audience while communicating a message makes him one of the most desired speakers today.
Phil Waldrep - Phil Waldrep Ministries / Gridiron Conference
Todd's sharp understanding of the culture in which we live was perfectly communicated to our guests. His acute sense of humor gave the evening just the brevity it needed, too. Todd was very gracious--a true gentleman in every aspect.
Sue Parker - Life Choices Memphis
Todd is one of those "never meets a stranger" kind of guys. He gets "us"--common people with common values, beliefs and desires. Todd spoke for us during a patriotic event and did an incredible job of connecting with two completely different audiences.
Pastor Michael Catt - Sherwood Baptist Church / Sherwood Pictures
Five minutes after Todd Starnes finished speaking to our congregation, I was bombarded with people asking me, "When can we have him back?" No one has his finger on the pulse of American culture like Todd Starnes.
Pastor Robert Jeffress - First Baptist Church Dallas
Todd dares to address some of the subjects most of us run from, but instead of wringing his hands in despair, he uses biting sarcasm to let us know God still has the last word.
Joni Hannigan - Baptist Press Journalism Conference
5 speaker reviews View All
The patriarch of the Duck Dynasty family is creating a national stir after a 2010 video surfaced of him delivering a sermon at a Pennsylvania church condemning the debate over "whether it's right or wrong to rip you out of your mother's womb."; "You have a God-given ...
A chaplain at Joint Base Elmendorf-Richardson in Alaska was ordered to remove a religious column he had written titled, "No Atheists in Foxholes: Chaplains Gave all in World War II,"; because it allegedly offended atheists serving on the Air Force base. Col. Brian ...