Premiere Exclusive
Taya Kyle
NYT Best-selling author of American Wife and Widow of Navy SEAL Chris Kyle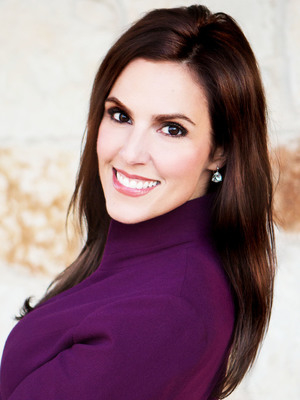 Premiere Exclusive
Taya Kyle
NYT Best-selling author of American Wife and Widow of Navy SEAL Chris Kyle
Expertise
Travels From
Dallas, TX, US
About Taya Kyle
Taya Kyle was unexpectedly thrust into the spotlight through her marriage to the late, great American Sniper, Chris Kyle.
Being linked by marriage to one of the most hardened Navy SEALs America has ever known; holding down the home fort while Chris did four tours in a war theater played out on our news screens and becoming immortalized in print and Clint Eastwood's Academy Award-winning movie, American Sniper builds a rare internal resilience.
Then, to have your world crumble when the love ...
Faith, Family and Freedom
Taya Kyle shares her families' powerful story of love, war, faith and renewal. The theme resonates with more than just service members and patriots. Taya believes every person alive seeks love and ...
The Ripple Effect
Utilizing the "Pay it Forward" idea, Taya Kyle believes the Ripple Effect is a powerful thing. One small act of kindness can mean the world to another individual. It can also start a movement, ...
Thank you so much for sharing your pain, heartbreak, hope and faith with all who are blessed to hear you. I pray that the Lord continues to bless you and your precious family and continues to carry you daily in His love and grace. You are a true blessing, Taya, and you have a special light that lifts others up. Peace, love and grace.
You are such an amazing and inspiring woman of God. I am waiting for your book to arrive so that I can experience more of that servants' heart that you possess. I can only surmise at this point that you would have never imagined yourself being thrust into such a dynamic and public platform as you are now. You are using it in such a powerful way! Thank you for your compassion, transparency, devotion, resiliency and the willingness to share yourself with those that are hurting, feeling isolated, and perhaps hopeless their lives can go on and still have meaning. Your words resonate with people as they are sourced from a Holy Spirit filled Heart that is Humble, Genuine, Healing and Devoted.
2 speaker reviews for Taya Kyle View All
Taya Kyle recently made an appearance on the Fox News Channel and we loved what she had to say on the issue of whether or not retired military personnel should be allowed to voice ...
Taya Kyle has persevered through one of the most difficult situations one could face: losing a loved one. In 2013, her husband U.S. Navy Seal Chris Kyle was tragically shot and killed by a U.S. Marine Corps ...