Technology Pioneer, Expert on Disruptive Collaboration, Best-Selling Author
About
Building powerful business relationships is a fundamental key to success for leaders, sales professionals, and contributors of all types. That's...
2 Videos
One of INC's Top 100 Leadership Speakers for 2018, New York Times Bestselling Author of Finish and Do Over
Latest Review
Jon was amazing. He really knocked it out of the park. The humor, the complex subjects made simple - win, win, win!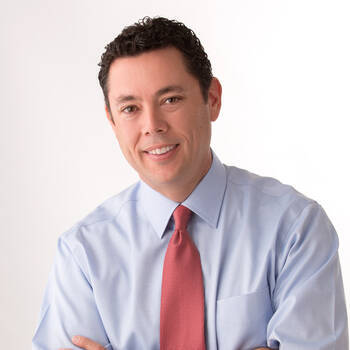 Fox News Channel Contributor and Former Chair of Oversight & Government Reform Committee
Latest Review
Congressman Jason Chaffetz, one of the most productive people in Washington. Everybody else gotta just feel his wake.
Best-Selling Author, Co-Founder of ESPN & Rasmussen Reports, Editor at Large for Ballotpedia
Latest Review
Scott's keynote speech at RightOnline had our social media attendees listening with rapt attention. His ability to share a wealth of knowledge ...
1 Review
·
1 Video
·
1 Book