Supermodel, TV Personality, Health & Fitness Expert
Latest Review
As the founder of the women's empowerment conference, I want to personally thank you so very much for being on our "power panel" for this first ...
3 Reviews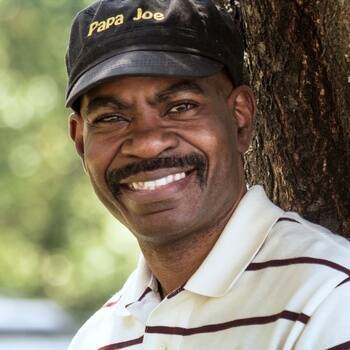 The inspiration behind the feature-length film: "Unconditional"
Latest Review
It is on few occasions that I meet people who are as humble as Papa Joe Bradford. He is professional yet warm, witty yet wise. His ear to hear ...
8 Reviews
Highly Sought after Women's Ministry Speaker, Bestselling Author of Never Unfriended, Cheerleader and Champion for Women Everywhere
Latest Review
Lisa-Jo was funny, relevant, and relatable to every person in attendance on Mother's Day. If you are looking for a dynamic and inspiring ...
Founder & CEO, The Giving Keys
About
Actress, singer, songwriter and entrepreneur Caitlin Crosby knows a thing or two about inspiring others. She began writing songs with Kenny...
5 Videos
Best Selling Author, Co-founder at Ron Clark Academy, and National Teacher Hall of Fame; Organization Culture/Climate and Communication Specialist
Latest Review
Kim Bearden is a phenomenal keynote speaker and/or workshop presenter. She is an inspirational and accomplished educator with practical insight ...
1 Review
·
2 Videos
·
1 Book
Producer and Star of God's Not Dead
Latest Review
David A.R. White, in his book Between Heaven and Hollywood has touched the human heart as he strikes a familiar cord with all people who desire ...
Award Winning Director of Emanuel and The Drop Box, Screenwriter, and Author
Latest Review
Brian Ivie hit it out of the ball park! He was everything we hoped for and more and the audience agreed with a standing ovation. Articulate and ...