Premiere Exclusive
Kurt Warner
Two-time NFL MVP and Super Bowl Champion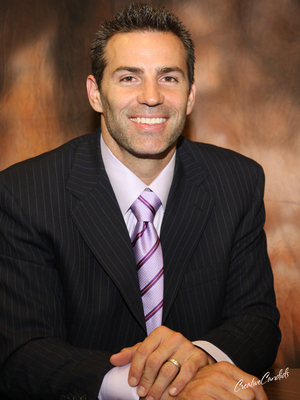 Kurt Warner
Two-time NFL MVP and Super Bowl Champion
Expertise
Travels From
Phoenix, AZ, US
About Kurt Warner
Kurt Warner finished the 1999-2000 NFL season with a 414-yard performance in Super Bowl XXXIV, shattering Joe Montana's Super Bowl-record 357 passing yards. Not only did that performance lead the St. Louis Rams past the Tennessee Titans, it earned him Super Bowl MVP honor s as well. During the regular 1999-2000 season, Kurt amassed 4,353 yards, 41 touchdowns, and a 109.1 passer rating - quite a feat for a guy who was bagging groceries a few years earlier.
Along with success came the ...
The Definition of a Champion
Two-time NFL MVP and Super-Bowl Champion, Kurt Warner, discusses the importance of perseverance and what it takes in life to make a Champion.
Kurt's Life
Kurt discusses the important values of excellence through adversity, focus on the details and the importance of vision and working as the body of Christ while interspersing interesting stories and ...
Why I Am, Who I Am
Kurt discusses the things that shape who we are. He gives interesting anecdotes from his growing up life and career as a two-time NFL MVP and Super-Bowl Champion. How do you live a life of Power? ...
Kurt Warner Blog View All
Two-time NFL MVP Kurt Warner was recently honored by the Iowa Barnstormers, Warner's pre-NFL arena football team, with the retiring of his jersey. Warner played for the Barnstormers from 1995 ...
After 12 years as one of the NFL's leading quarterbacks, Kurt Warner announced his retirement on Friday afternoon. "It's been an amazing ride," the 38-year-old Warner said. "I don't think I could ...
Kurt Warner was recently a guest on The Ellen DeGeneres Show. He told Ellen about how his family always picks up the tab for a random family when they go out to dinner. Video of his appearance is ...