Premiere Exclusive
Josh Sundquist
Paralympic ski racer and Cancer Survivor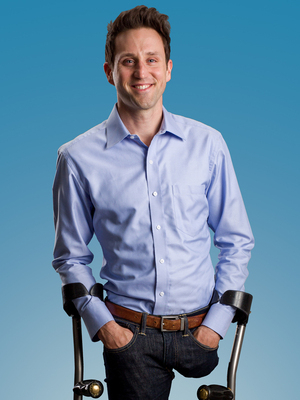 Josh Sundquist
Paralympic ski racer and Cancer Survivor
Travels From
Los Angeles, CA, US
About Josh Sundquist
Josh Sundquist is a Paralympian and bestselling author who has shared his story at events across the world. His high-energy blend of humor and inspiration motivates audiences to adopt his ski racing motto 1MT1MT (one more thing, one more time) to elevate their performance in sales, customer service, quality improvement, leadership, and more.
Josh studies your industry and organizational culture to create a customized keynote that reinforces your event's theme and feels personally ...
1MT1MT: ONE MORE THING, ONE MORE TIME
Josh's keynote presentations blend clean comedy with soulful storytelling. Hilarious audience interactions are punctuated by moments of profound silence. Your attendees experience a ...
CUSTOM DESIGNED PRESENTATION
Every speech is custom made for your group. Josh weaves his story together with the story of your organization. He attends your entire event, sitting in on general sessions, chatting with ...
Josh Sundquist Blog View All
Congratulations toJosh Sundquistand the U.S. National Amputee Soccer Team on bringing home the third place trophy from the Costa Rica Cup! This win makes ...
Josh Sundquist is heading to Costa Rica with the rest of the U.S. National Amputee Soccer team to compete for the Costa Rica cup in just ...
So Mark Wahlberg posted my before-and-after photos. I'm really proud of the pics but I have a mixed relationship with this meme.I didn't write that caption ("Excuses: Let's hear yours ...