Premiere Exclusive
DeVon Franklin
Hollywood Studio Executive & Author of "Produced by Faith"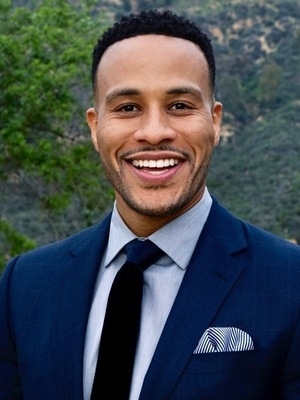 DeVon Franklin
Hollywood Studio Executive & Author of "Produced by Faith"
Travels From
Los Angeles, CA, US
About DeVon Franklin
As a producer, published author, preacher and media personality, DeVon Franklin is using the power of entertainment to bring inspiration and motivation to the masses. "Ebony Magazine" named him one of the "Top 100 Influential African-Americans in America" and Beliefnet named him one of the "Most Influential Christians Under 40."

Franklin serves as the President/CEO of Franklin Entertainment. The company recently announced it signed a new multi-year first-look deal with 20th Century ...
The Hollywood producer, preacher, motivational speaker, and New York Times bestselling author of The Wait shares the spiritual lessons he learned about success in one of the most secular places: Hollywood. DeVon Franklin shocked many of his Christian friends ...
Written by Stoyan ZaimovA top Hollywood studio executive has called on Christians to focus on producing real, well-written, true-to-life stories to really capture the attention of the entertainment industry. "I absolutely believe that a lot of times, ...