Brad Stine
America's Comic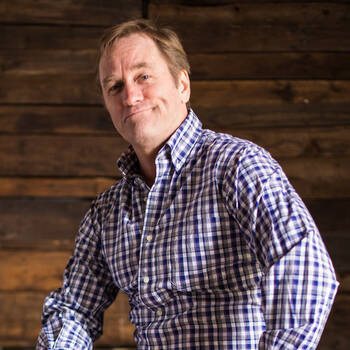 Brad Stine Text Reviews
Our banquet was a huge success. Brad did an amazing job. He was funny, passionate, and did a great job supporting our cause and setting things up for the 'ask'. We were VERY pleased. It is the first time in our history we have raised that much money.
Glenda Scott - New Covenant Academy
Your humor, life experiences, mixed with your biblical insight made your presentation both funny and informative. Our donors appreciated hearing you and highly rated your unique style of comedy resulting in one of the most profitable fundraisers to date for this organization.
Jamie L Mather, Executive Director & CEO - Reach Out Pregnancy Center
Brad can make people see the truth in a gentle way with humor. He is very effective at bringing God's perspective and truth front and center by the use of comedy. I truly appreciate that he took time from his busy schedule to come to West Virginia to partner with us in this way. He is an excellent man, a great comedian, and a true blessing.
Dr. Marjorie Darrah President, Board of Directors - Pregnancy Resource Center of Marion County
Brad effortlessly engaged our group and easily maintained the energy in the room throughout his 60-minute show. His views on the current generation's "Wussification" had everyone rolling with laughter. Everybody raved about his performances! Furthermore, Brad was gracious enough to give an appeal for our mission of saving lives at the conclusion of his act. He generated such an amazing sense of responsibility within our guests, without projecting obligation on them. To be frank, it was one of the best appeals we've ever had relating to our mission to save the lives of the unborn and mothers in crisis pregnancy. His passion for our ministry to women and the unborn was heartfelt and impacted our guests in a most positive way. The result was an outstanding number of donations!
Gina Gibson, Executive Director - The Evansville Christian Life Center
We highly recommend Brad Stine for your fundraiser, comedy event or Christian conference. Brad will make you laugh and draw you closer to our creator with his humor. He is most certainly "God's comedian." Brad says he is not an evangelist, but throughout his show was a clear message of the importance of a relation with God and his son Jesus. Presented in such a way that you will have no choice but to think about who you are in the world once you have ceased laughing.
Lisa A. Scarborough, Executive Director - Love INC