Premiere Exclusive
Andy Andrews
New York Times Best-Selling Author, and Modern Day Will Rogers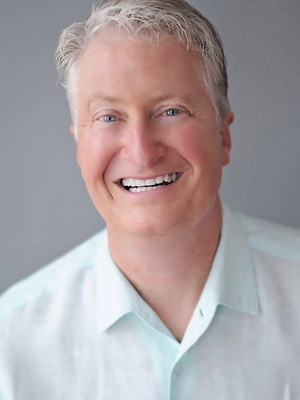 Premiere Exclusive
Andy Andrews
New York Times Best-Selling Author, and Modern Day Will Rogers
Travels From
Pensacola, FL, US
About Andy Andrews
What could this one man possibly have to say that is important enough for the Commander of the Allied Air Forces to ask his help? Why did every senior leader the United States Air Force has in Europe and the Middle East recently assemble in one room--at one time--to listen?
Who is this man who walked the golf course with Hall of Famer Nancy Lopez as she played her last tournament as a touring professional? Why was he invited to spend an afternoon with General Norman Schwarzkopf and his ...
We used Andy Andrews for our benefit to celebrate our organization's 60th anniversary. We had a couple of individuals on our event committee that had seen Andy live and after viewing a couple of YouTube videos, we knew that we had to bring Andy to Shreveport. Andy exceeded all of our expectations. His message was funny and powerful. Andy's message made a long lasting impression and impact on each guest. Everyone walked away feeling inspired and ready to make a difference in the community. I would wholeheartedly recommend Andy to any nonprofit or business in need of a high quality, down to earth speaker. You won't be disappointed."
Sarah Ardis, Director of Development and Community Relations - Shreveport-Bossier Rescue Mission
1 speaker reviews for Andy Andrews View All
Andy Andrews Blog View All
Written by: Leonardo Blair Cited as "one of the most influential people in America," New York Times bestselling author Andy Andrews says a ...
Source: TheBlaze.com - Written by Erica Ritz Bestselling author Andy Andrews explained on TheBlaze TV Tuesday that many of us are looking at society's problems ...
Written by Andy Andrews We are now hours before what manybelieve is the most important election of our lifetime. I have struggled over the past several weeks about ...